The ASUS Designo MX27AQ 27-inch 1440p IPS Monitor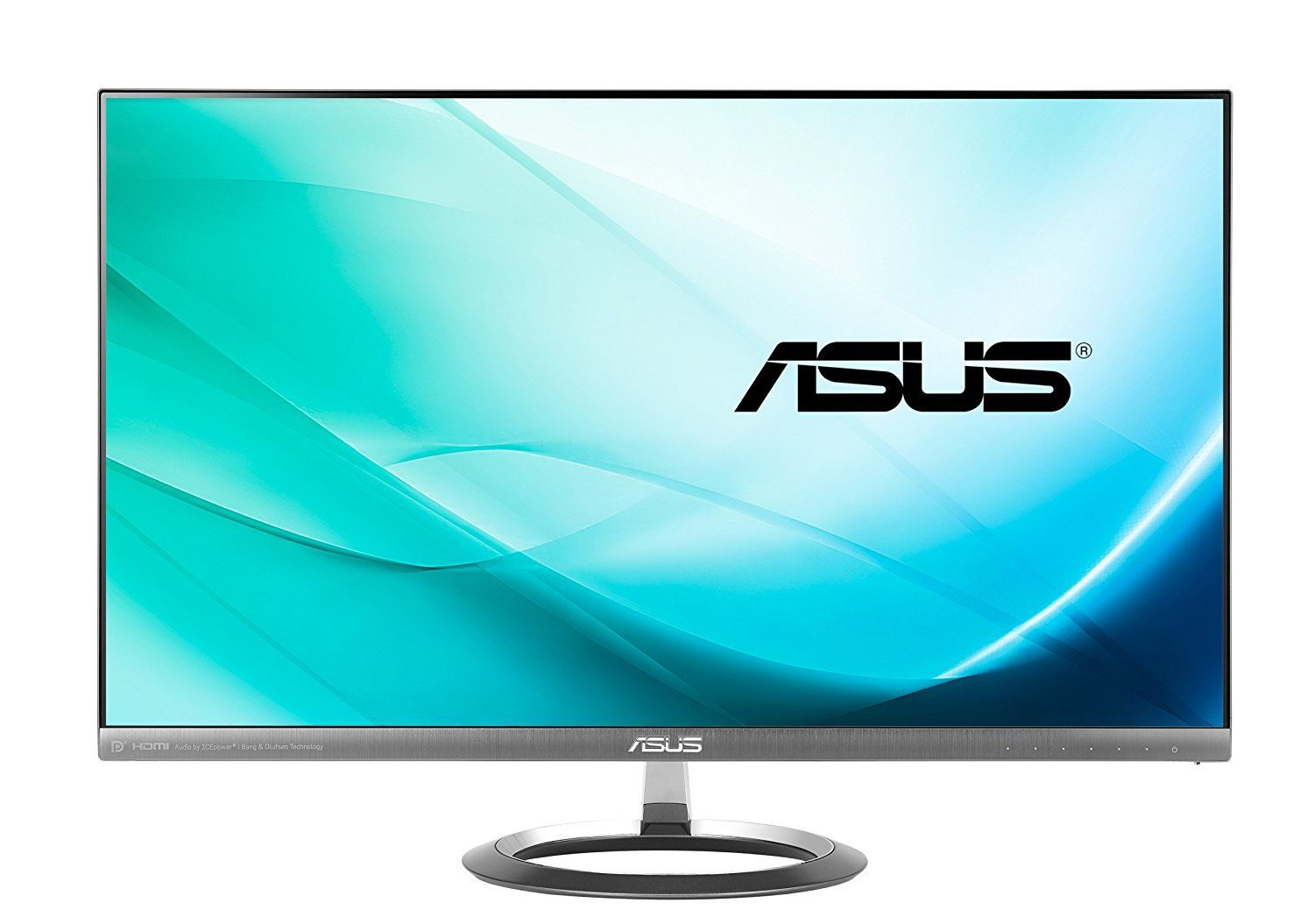 Verdict of the ASUS MX27AQ

If you're a professional, this is a monitor which you must try out. In my opinion, there is no better monitor in the same class and at the same price-point.
Why You'll Love It:
Great value for the money
Ideal specification for prosumers
Brilliant sound quality for built-in speakers
Stylish design
Impressive, vibrant picture quality
Blue light filter and flicker-free technology ​
The negatives:
No USB hub
No height adjustment or pivot—only tilt
Might have dodgy pixels, if you're unlucky ​
My Experience with Monitors: The Context
If you're interested in acquiring a new computer monitor, I would advise you to read on. This is my ASUS MX27AQ review—an easily respectable monitor I've taken for a spin not one time, but two. Don't worry, I'll explain that sooner or later.
[caption id="attachment_1830" align="alignright" width="243"]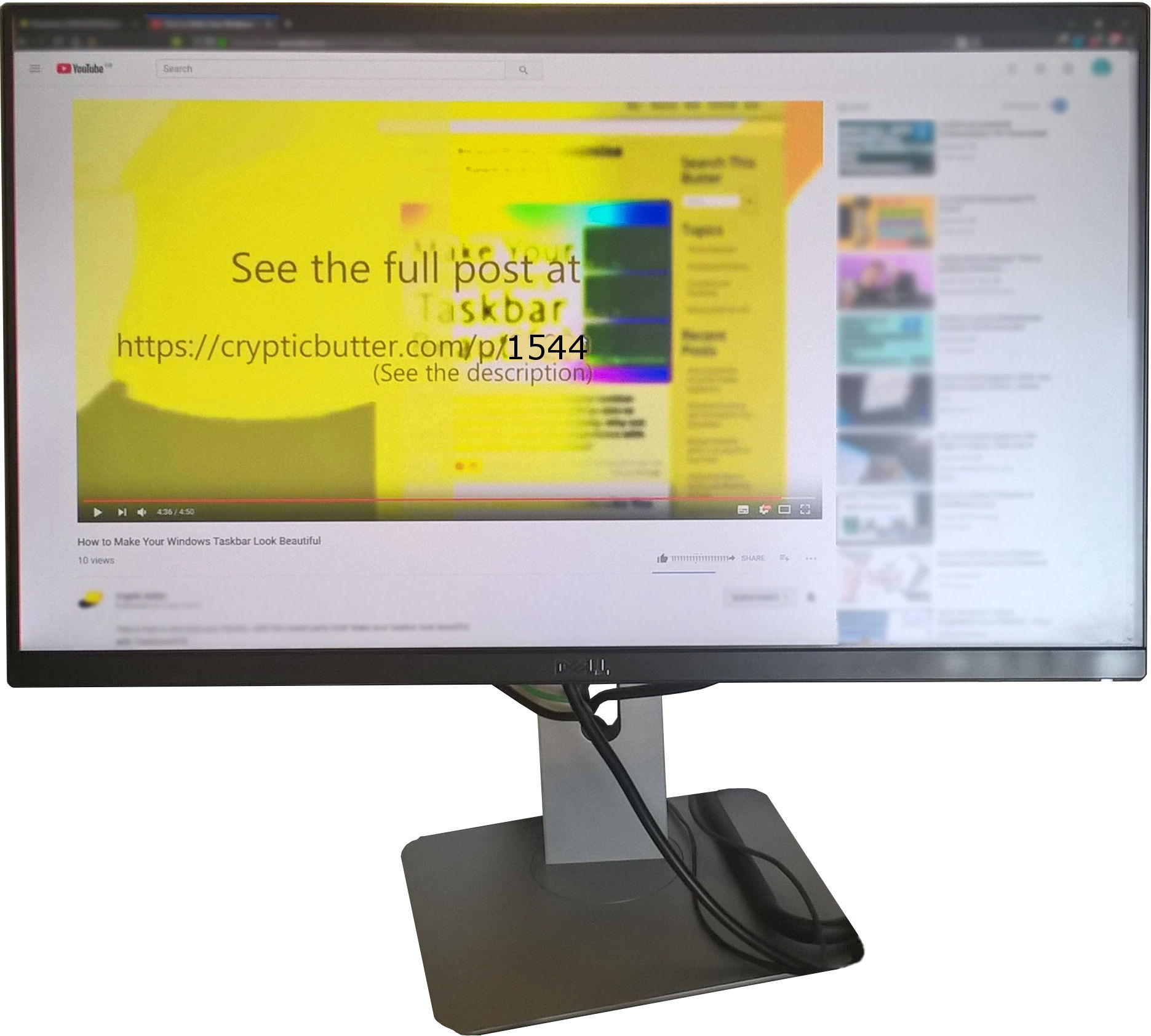 The
Dell U2414H
is excellent for viewing the Cryptic Butter video content.[/caption]
Firstly, allow me to acquaint you with my personal experience with the MX27AQ. What was it about this monitor that made me want to part with my beautifully shiny pennies? I'll tell you, since, after all, you do have that endearing little face that gets me every time.
At the time I was investigating monitors, I'd had a cheaper yet decent—notably reliable—monitor for many a year. This is the Dell U2414H if you're interested; 1080p, 60Hz, 23.8″, IPS are the basic specs, though you can see the real deal at the Amazon link.
Moreover, having been released in 2013, this monitor is becoming rather dated. It is, nevertheless, something you can't go wrong with, floating around that price point of minutely below £200.
If you're a professional, productivity-fanatic, or someone who for whatever reason desires copious amounts of screen real estate, a single 24″ monitor is well below par. It is for this reason that I saw it a wise investment of my limited money to acquire a second, larger, better monitor. As a matter of fact, this is something you might want to consider.
Why an MX27AQ Review, As Opposed to Another Monitor?
When you're on a budget, unfortunately, you can't go around buying these expensively enormous monitors like you would with popcorn. Instead, you must find the best value for your money at the cheapest price possible. And this is why you now have an ASUS MX27AQ review.
The MX27AQ is edged towards being a professional monitor as opposed to, say, a gaming monitor. More specifically, the product makes sense for a prosumer since it doesn't quite have the qualities a "proper" professional might desire. (By that, I mean people like graphic designers who require perfection in terms of colour accuracy and such.)
I hence consider this monitor a product best suited for "prosumers." For these people take the middle ground between absolute consumers (e.g. gamers) and full-on professionals.
[caption id="" align="alignright" width="274"]
ASUS MX27AQ
[/caption]
However, a problem that you may face as a prosumer is the cost of an adequate monitor; not everyone has an infinite quantity of disposable coins.
Chances are that you want superb colour gamut, contrast ratio, viewing angles, and screen resolution, as well as the bonus features. For example, decent built-in speakers could prove useful if you don't already have speakers. Flicker-free technology and blue light filters are desirable, too, for people who care about their eyes.
Unsurprisingly, all this isn't often available to the average Joe—that is, not without a monumental price tag, or a sketchy deal on the deep web.
In spite of this, the MX27AQ defies the rules by bundling superior quality in a brilliantly compact price tag: you can buy it now from Amazon at around £350-£400 (or just above $400). But what, in my opinion, makes this a great deal?
ASUS MX27AQ Specifications
Included in this MX27AQ review: the specifications as stated on the ASUS website.
Panel Size: 27″
Resolution: 2560×1440 (16:9 ratio)
Colour gamut: 100% sRGB with 7 million colours
Panel Technology: AH-IPS
Response Time: 5ms (Grey to Grey)
Viewing angles: 178°/178°
Maximum brightness: 300cd/m²
Pixel pitch: 233mm
ASUS Smart Contrast Ratio: 100,000,000:1
Power usage: <38.67W when on; <0.5W when off/power saving
Ports:
2×HDMI
HDMI/MHL
DisplayPort 1.2
5mm headphone jack
Included in the box:
Power cord and adapter
DisplayPort cable
HDMI cable
A quick-start guide and warranty documents.
Other features and details:
Flicker-free backlight (TUV Flicker-free)
Blue light filter with a multiple choice of levels (TUV Low Blue Light)
2×3W stereo speakers with 4 pre-set sound modes
Panel tilt: +20° – -5°
6 buttons for menu navigation, 2 of which can be used as a convenient hotkey e.g. for controlling blue light filter and brightness.
Dimensions with stand (W×H×D): 614.4 × 429.5 × 225.4 mm
My ASUS MX27AQ Review
On paper, the MX27AQ at first seems to get you a fine bang for your Great British Pound. This is made absolutely true with the impressive specifications shown above. So, the question everybody is asking, does this hold up in practice? And I would agree.
Reviewing This Monitor's Resolution and Screen Size

To begin with, the 1440p resolution provides ample screen real estate for your productivity needs. At this screen size—27 inches—this is seemingly the sweet spot because the pixel density (~109) is just about right; you're able to read everything on the screen at a reasonable distance with 100% scaling in Windows whilst enjoying the sharpness of the screen.
By contrast, with a 4K screen of the same size, the pixel density is sufficiently high that you won't be able to read the screen. Also, bumping the Windows scaling up to 200% eradicates the screen real estate we all know and love. You could use 125% or 150% scaling, although this results in a loss of crispness of the image.
You have plenty of space to arrange your windows and multitask effectively. Coming from a 1080p monitor, this is a considerable step-up onto a whole new plane of living, undoubtedly.
Moreover, the aforementioned sharpness—the crispness—of the screen will prove to be beautiful when playing 1440p video including movies.
Delving into Colour and Visual Quality of The Panel
Secondly, the MX27AQ possesses a magnificent 100% coverage of the sRGB colour gamut. Now I'm no expert when it comes to graphic design and picture quality, so remember that.
[caption id="attachment_1832" align="alignright" width="318"]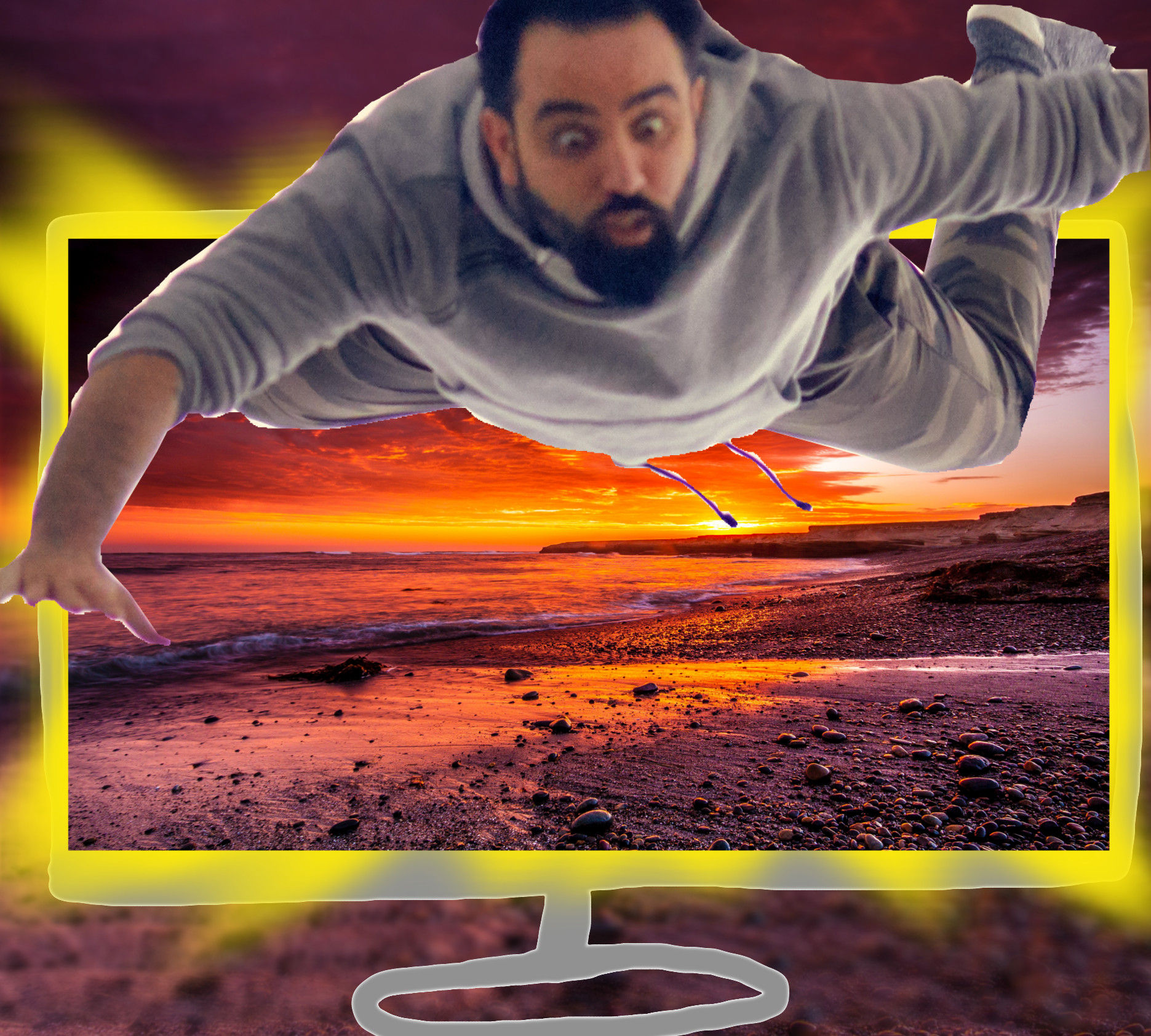 There is some stuff that simply cannot be conveyed in an ASUS MX27AQ review.[/caption]
Despite being not as good as the extreme professional graphic-design monitors, this monitor's colour gamut will do for the vast majority of people. It isn't trying to be a CAD-oriented monitor like I've explained earlier. But this does not mean the graphics aren't spectacular for a prosumer.
In fact, they are spectacular. Combined with the brightness and contrast ratio of the screen, the vast colour coverage creates vivid and beautiful imagery. In addition, while the screen is matte (reflections are diffused hence less sharp), it is slightly glossy. Much glossier compared with my Dell, which basically adds to the vivid image colour.
I can't test colour accuracy myself—therefore I'm not able to give a verdict there. To explain, this is the extent to which the colours produced the screen look how they should. You wouldn't find favourable an image of a green cube looking red, to give an extreme example.
Nevertheless, I can say colour accuracy goes it seems to be decent from when I explored other MX27AQ reviews. After all, this is an AH-IPS screen, suggesting promising picture quality as well as viewing angles. The viewing angle refers to the range of angles at which you can view the screen without the colours being horribly distorted.
Speaking of picture distortion, on my models, I did not find any substantial backlight bleed; no area of the screen was significantly brighter than the rest when viewing blackness.
I/O Ports
I expect that for most people the ports on this monitor meet the demand. It works well with a DisplayPort—and that's all I care about. Furthermore, there is a single 3.5mm headphone jack for an audio device of sorts adding the convenience of not necessarily having your headphone cable go ridiculously far.
However, there is no USB hub present, which is something some people might dislike. This isn't a game-changer, though, considering that you could buy a hub separately if you really wanted.
[caption id="" align="alignright" width="346"]
Looking at the rear of the
MX27AQ
monitor, we can see a beautiful arrangement of easily accessible ports.[/caption]
The Build of the MX27AQ
Now staring creepily at the build quality in this MX27AQ review, I think we'll make it through this flood. Aside from being a bit wobbly, the quality of the build appears to be perfectly sturdy and of high quality.
Where the inadequacy resides, however, is with the stand; there is no pivoting or height-adjustment mechanism, just a tilt.
Consequently, if you wish to pivot the screen, you can do so by rotating the entire monitor. Albeit this is easy with the circular base. Likewise, in order to raise the screen, you must prop the monitor up on something.
For some people, this can be compensated for with the sleek, minimal design of the monitor. Facing the front, the branding isn't too distracting and, being hidden at the back, no buttons are visible. This overall constitutes an excellent, quality design.
(Note that looking at each MX27AQ review on Amazon might uncover complaints about the front panel falling off and other defects. However, these talk about the 29-inch model—a separate monitor. Also, you can view the Amazon reviews for that monitor here.)
Sound Quality
I was never really seeking built-in speakers in a monitor since, especially at a cheap price, you wouldn't expect exceptional quality. In truth, these were a bonus when I bought the MX27AQ. Once again though, this monitor pleasantly surprised me.
I'm not exactly your neighbourhood audiophile—just putting that out there. However, I've heard many speakers (not necessarily expensive ones) and the ones in this monitor are fabulous: it's crispy clear, loud (to the extent that it can make my desk vibrate), amazing, wonderful, beautiful, warm, and cuddly.
I would assuredly use these all day every day, but an audiophile might not. Most importantly to remember, these are integrated speakers.
Although, if you're that sound professional on a budget, this is yet another reason you need this monitor.
Bonus Features
I don't know about you, but I care about my eyes, and I want to have a good night's sleep. If you're like me, don't fear, as the MX27AQ provides both a flicker-free backlight and a blue light filter. Thus, the screen does not flicker and strain your eyeballs and at night you can reduce the blue light content of your images.
If you've done any sort of research on sleeping well (like reading Night School), you'll know the negative impacts of blue light on sleep. You'll be glad to know that this monitor allows you to reduce the blue light in increments; finally, you can achieve low blue light in the hour before going to bed…
So, how do you do this effortlessly and conveniently? There are two hotkey buttons that allow you to access functions of your choice such as the blue light filter. As such, you can tap a button once and have access to the blue light filter.
Exquisite onions!
My Issues with The MX27AQ
Unfortunately, this monitor is not perfect, and, to be clear, I've not used a review sample for this MX27AQ review. I'll proceed to tell you my story.
It was a cold winter's evening, and the birds would sweep down unto the rabbits. Meanwhile, I was being super-productive with 2 monitors (2×1=3 2) and I uncovered the dreaded…
Not one, but two adjacent dead pixels—properly dead.
Accordingly, I could do nothing about it, which I had established after trying those pixel saver things in desperation. What's more, those pixels weren't present when I first opened the monitor. What's even more, this is not covered under the ASUS warranty.
Ouch!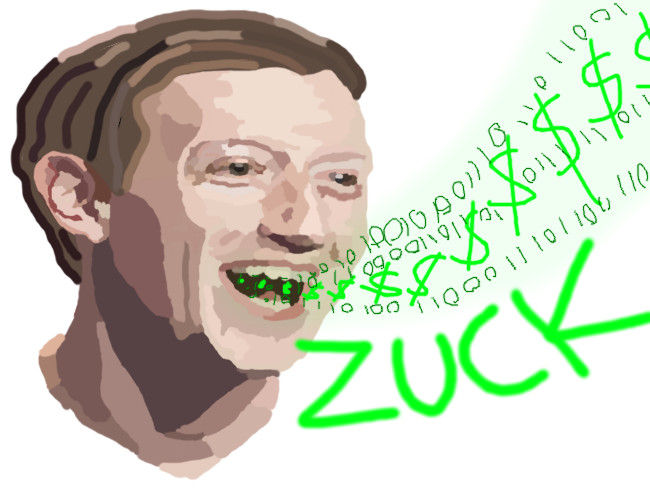 Next, coming to rescue me, Amazon and their wonderful return policy. That is to say, I got my monitor returned and replaced by Amazon at no cost.
What's next after that? Well, I got my replacement, so everything lived happily ever after…
WRONG.
This time it wasn't exactly a dead pixel, rather, it looked like there was some dirt within the screen; a problem you can't do anything about.
To be clear, there was a pixel projecting colour, though it was dimmer than the rest. This was particularly visible on a plain white background.
At this point, alas, I was out of free replacements, so I got the monitor refunded. (For this reason, I am unable to share with you any photos for this MX27AQ review.)
I am currently stuck with my 1080p monitor, albeit I got my laptop working with the same keyboard and mouse as my primary computer, almost emulating a dual-screen setup.
Is this an issue with all MX27AQ monitors? Probably not, though I don't want to risk going through the same experience—not even for a refined MX27AQ review.
More Professional Toys: Best Mouse for Programming 2018? You Need to See This!
The Conclusively Conclusive Conclusion
In brief, if you're looking with a fantastic monitor with many of the qualities a prosumer on a budget would have, try the MX27AQ. This is because it is capable of professional activities as well as the typical every-day, consumer stuff.
With Amazon, you can't really go wrong, even if your monitor does develop a pixel defect. Thus, I'd heavily recommend the product, especially provided the price compared to alternatives.
Having said that, what kinds of budgeted prosumers have potentially taken interest in this MX27AQ review? Here are some of my suggestions for the monitor's use case:
Video editing
Computer programming
Graphic design—of course, not super-professional stuff.
Animation
Multitasking (in other words, having many windows open and visible at once)
Sound production as a hobby
Watching movies
Playing video games (while it's only 60Hz, the colours are lovely)
The list goes on
Are you on a budget, coming under one of the above or any other activity of your imagination that this monitor could help you with?
I suppose that, unless it's disastrous for you, imperfections with the pixels can be bearable. I didn't really notice the dodgy pixels unless I was looking for them. As I do like perfection, that did bug me to seek them out.
You could find them bearable—who knows? And if so, I envy you. On a final note, remember that the likelihood of you suffering from dead pixels is probably low.
Thank you for enduring during my rant there—I'm sorry I made you squirm. We can agree that, after that incident, Amazon is the place to buy stuff, and this MX27AQ review got a bit long.
While you're gone, stay tuned for a future post on what you need to know about monitors and how to pick one…