The Best Mouse for Programmers of 2018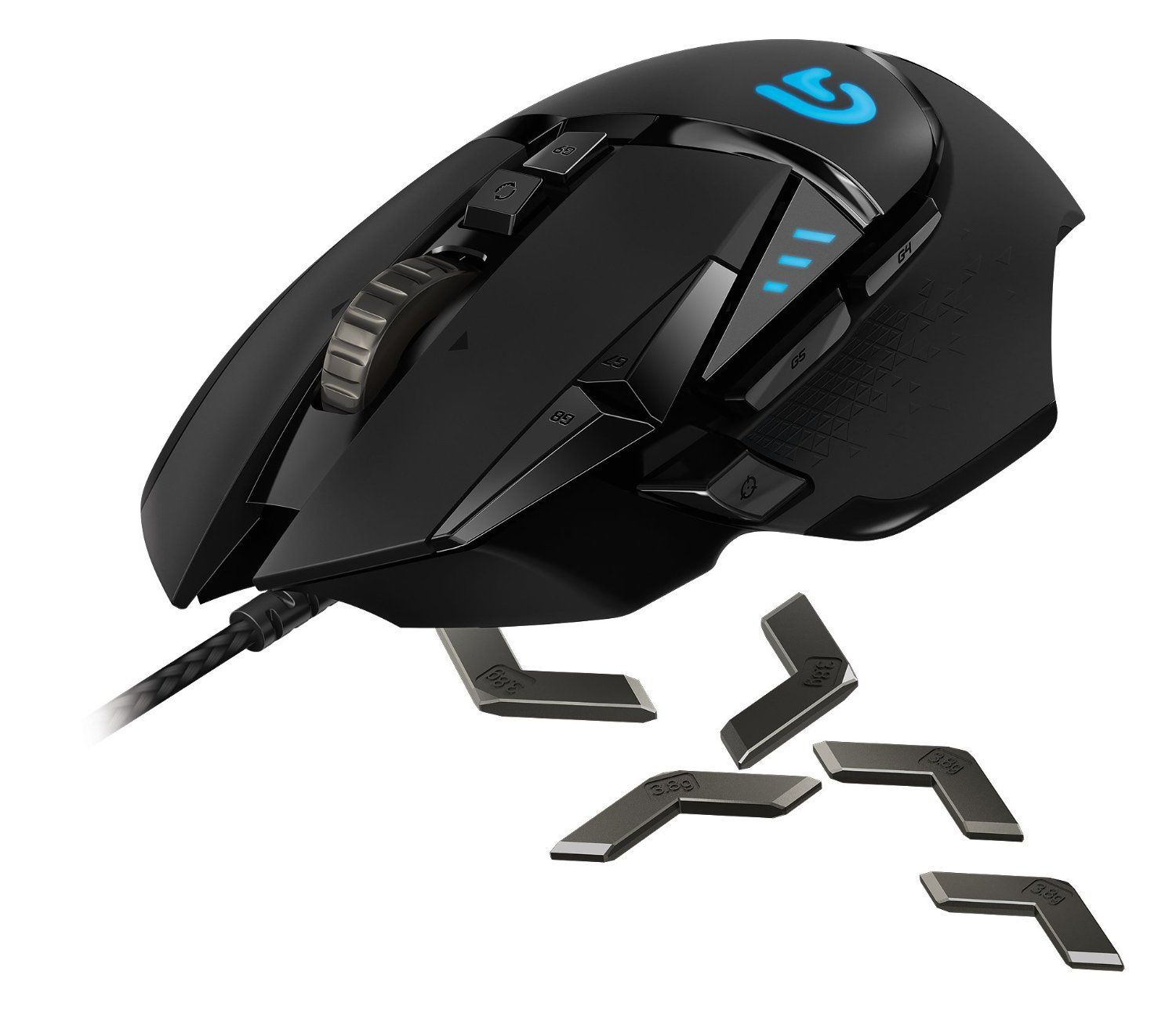 The Logitech G502 Proteus Spectrum RGB (Wired) Mouse
Verdict of the Logitech G502
Boasting excellent value, This is the best mouse for programmers and power users in general: a must-try if you're right-handed (or willing to use your right hand) and haven't experienced a mouse quite like it.
Why You'll Love It:
Very durable and sturdy
Comfortable to use
Plenty of customisation (and productivity) with programmable buttons
Hyper-fast scrolling
Good quality laser tracker
Adjustable weight
The negatives:
Right-handed only
Only ideal for stationary desktop work environments (wired)
Suboptimal feel of the scroll wheel
Middle click requires some good force
---
Other Featured Products
Best Mouse for Programming? Are You Mad in The Head?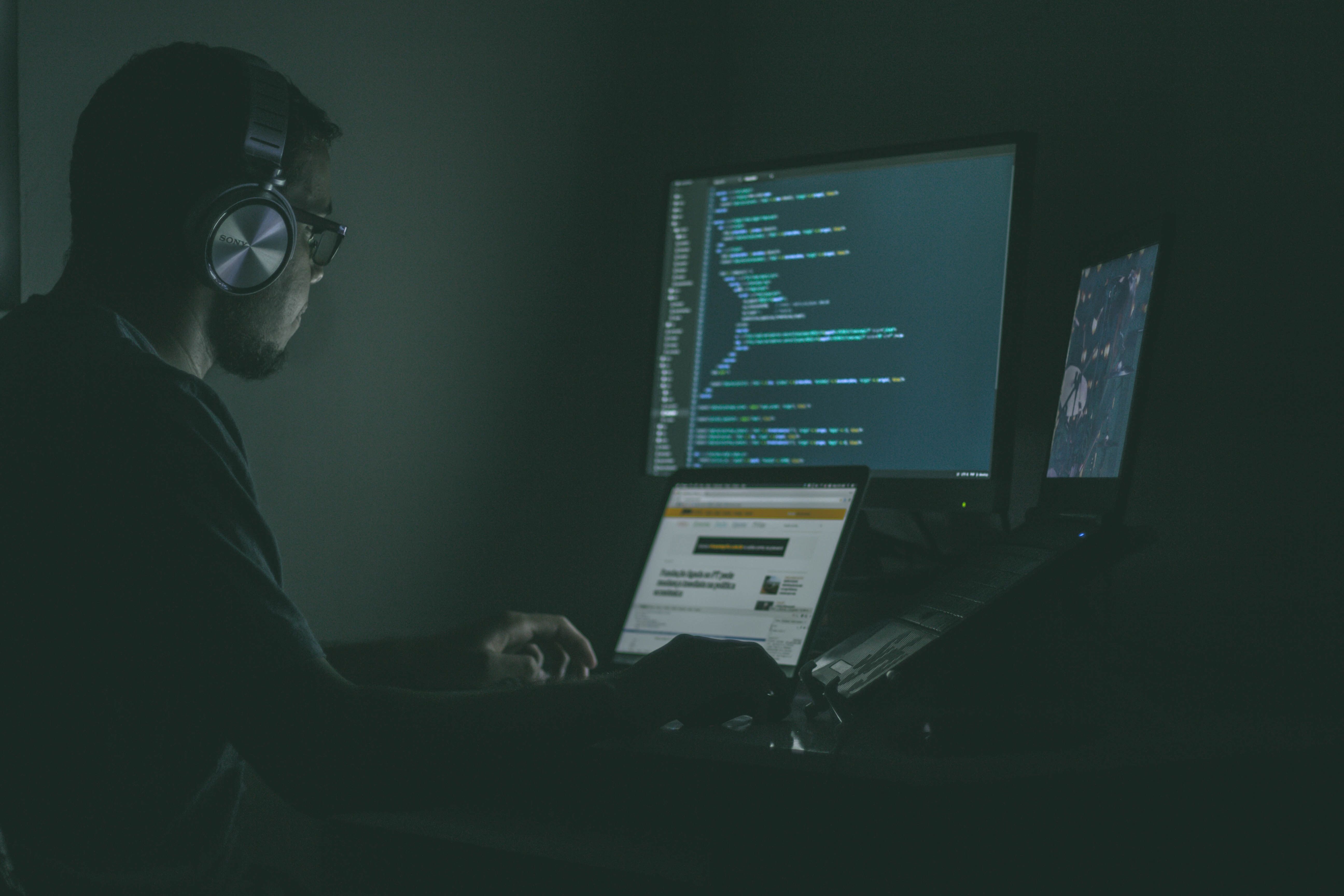 Admittedly, mice aren't the most utilised pieces of equipment in the code-ridden eyes of a computer programmer. This is because, as you could imagine, programmers spend plenty of their time typing code into the big black box. What would the point of the "best mouse for programming" be?

For somebody glued to the keyboard for the majority of their time, a programmer gets to know their keyboard well. Obviously.
Thus, the use of the mouse is undoubtedly limited.
Programming: Not Convinced? Read Over the Inspiring Reasons Why You Should Be Programming
This begs the question of why the question of the best mouse for programming is relevant.
If you spend so much of your time crawling over the keyboard, why should you invest in a decent mouse? Also, would it not be a more sensical solution to direct more of your savings into a smashing, programming keyboard?
Why is a Top-Notch Mouse for Programming Necessary?
It turns out that there are some respectable reasons why a programmer like yourself might want to invest in mice.
After all, a core trait of good programmers is their acquired knack for having utmost productivity. Hence why professional programmers are generally power users of computer shortcuts.
However, it is not a completely utopian society for us happy club of keyboard-lovers. With their graphical interface primarily optimised for navigation using a mouse, many operating systems object to a world without one.
Indeed, keyboards enable maximum computer proficiency with their shortcuts. But this isn't the end of the story; the cursor can, in fact, be more efficient in certain situations when navigating around your computer's graphical interface.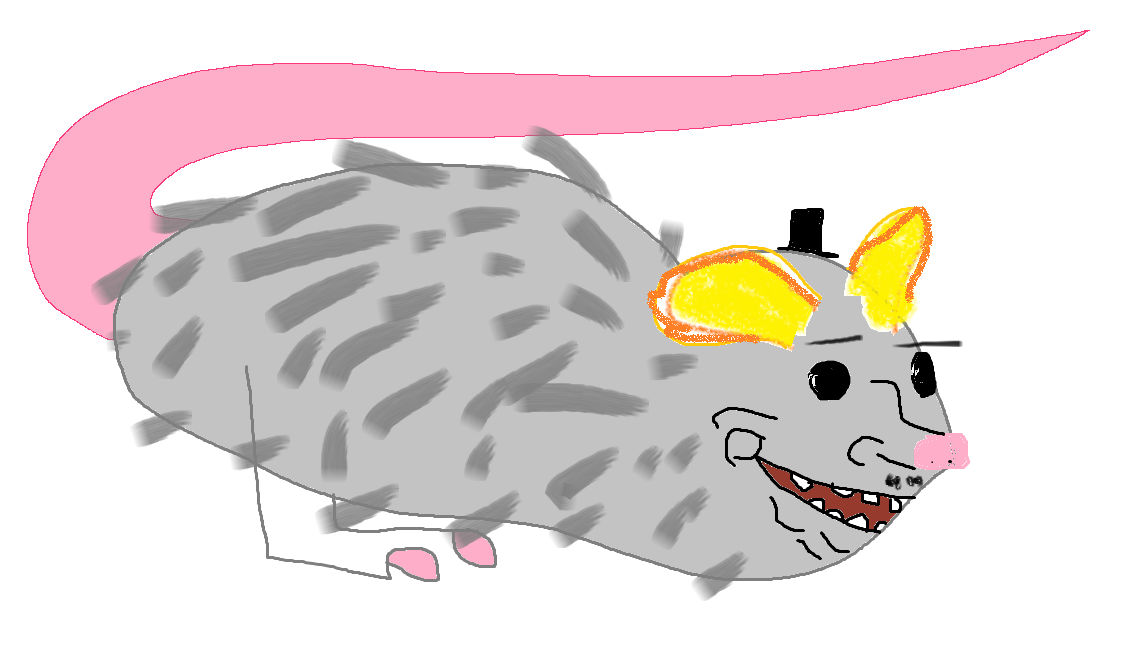 You, for this reason, should definitely be wanting the best mouse for programming. This is undeniably a necessity in order to truly enable maximum productivity in the programming environment.
To iterate, there will probably never be a point when a pointing device becomes completely obsolete for programmers. Remember that the mouse came after the keyboard, and it was invented for a good reason.
The best mouse for programming would enable maximum productivity in many other use cases, for that matter. For example: checking mail, organising your many cluttered windows, searching online for what the best mouse for programming is, bouncing cats, using other software and so on.
Let us not forget, a mouse good for programming should be optimised for carrying out complex tasks swiftly. And carrying out tasks with the assistance of a mouse is not by any stretch unique to a programming environment.
Related Read: Laptop or Desktop for Programming: Which is The Best?
Revealing the Best Mouse for Programming 2018…
Okay—now here is the meat—the best mouse for programming as of 2018, in my opinion, and experience:
The Logitech G502 Proteus Spectrum.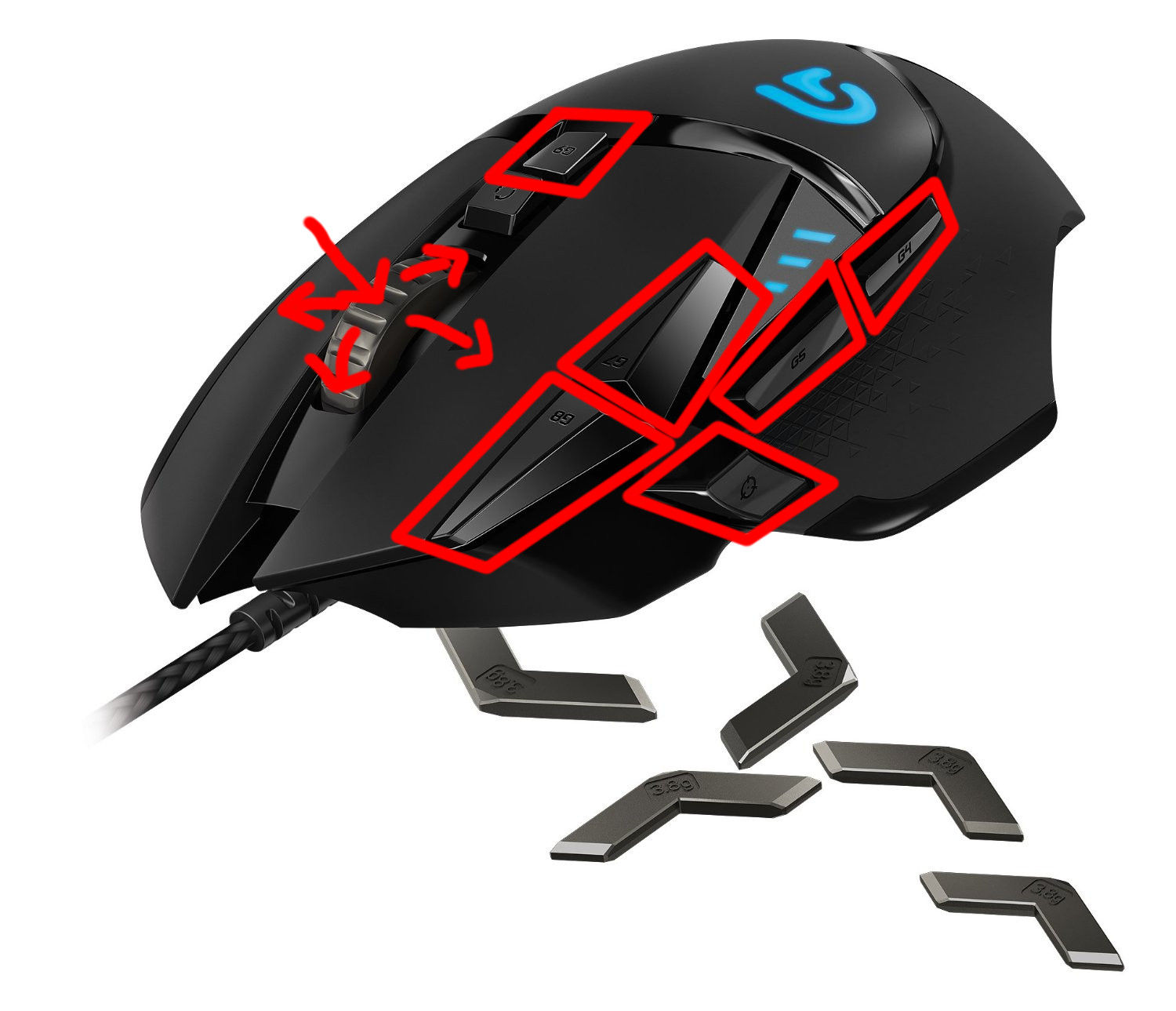 To clarify, my experience of mice is rather limited, not really having invested considerably in them until recent times. I nonetheless promise you can trust my judgement, for I know how to do my research.
By the way, I recommend taking my approach when researching what technological product to buy. This consists of excessive quantities of product comparison, reviewing user reviews, as well as professional reviews.
Always know the subject well enough to draw educated judgements.
With that said, the Logitech G502 has some solid justification for being the best mouse for programming; it is currently the mouse I use daily, and, so far, I have not had any issues with it.
Logitech G502 Review
The Logitech G502 Proteus Spectrum is the successor to the previous mouse also named as the Logitech G502. However, allow me to refer to the later, RGB version as—simply—the G502. No long, complicated, mystical, perplexing, and mind-boggling names.
Despite being a mouse targeted chiefly at gamers, it will certainly fulfil your programming needs. At its price point, too, the G502 is a splendid option for you.
Firstly, let's skim a stone over the Logitech G502's basic specifications before diving deep into the review.
| | |
| --- | --- |
| Interface | USB (cable) |
| Sensor resolution | 200–12000 DPI |
| Responsiveness (USB report rate) | 1ms (1000Hz) |
| Dimensions (Width × Depth × Height) | 75 × 132 × 40 mm |
| Durability (left/right buttons) | 20 million clicks |
| Durability (PTFE feet on mouse base) | 250km |
| Warranty | 2 Years |
To add, here are some additional features:
Horizontal scrolling
"Hyper-fast scrolling"
6 Dedicated macro keys
Programmable with up to 3 profiles via software
Ergonomic design (right-handed only)
RGB LED coolness
If you are left-handed using the mouse, I suggest you try using it with your right hand for a month. I've been writing with my left hand for about 6 months now (despite being right-handed). This is my effort to become fully ambidextrous some day, so why should you limit yourself to one primary hand?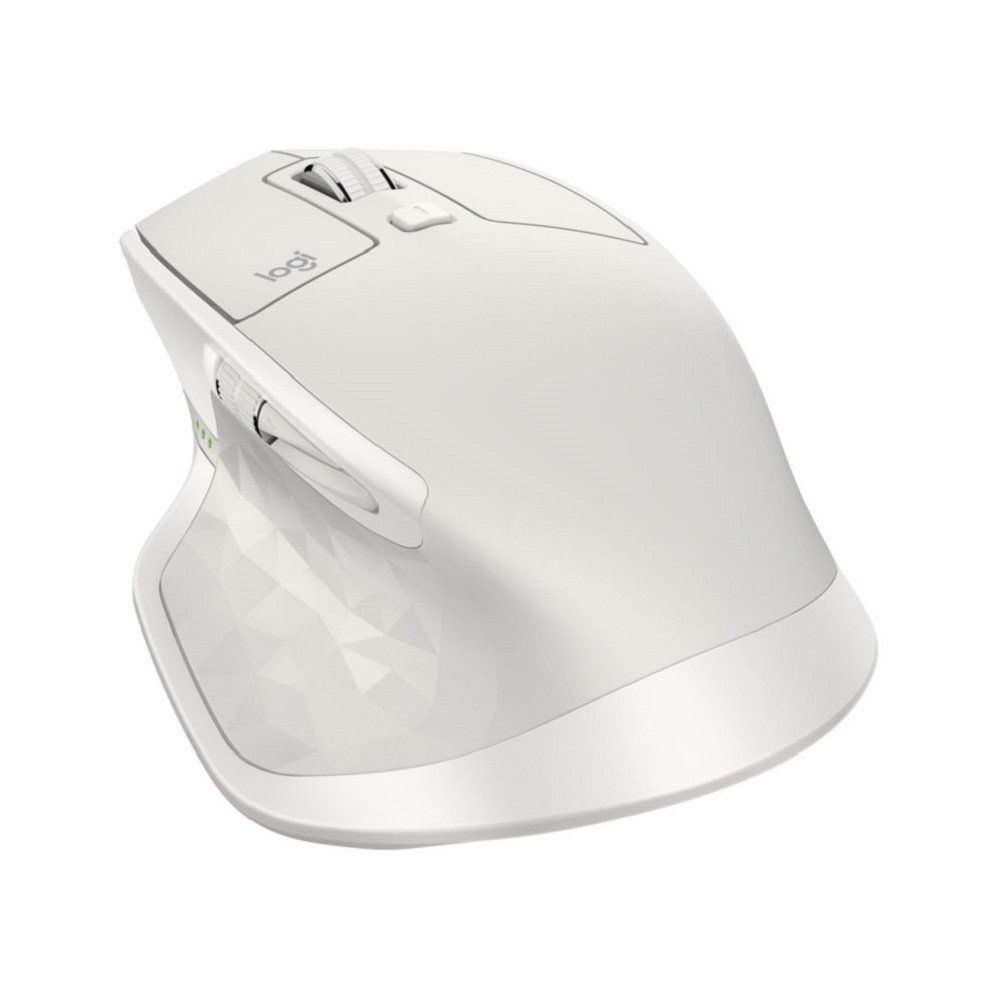 The Logitech G502 is a wired mouse, hence it is less portable for programmers "on the go". If you're looking for wireless, I absolutely recommend you consider the flagship Logitech MX Master 2S.
While you are compromising some benefits offered by the G502, it does have its advantages. This includes being able to switch between 3 wirelessly connected (Bluetooth or USB receiver) devices. It also can be charged via USB in 3 minutes for 70 days-worth of charge.
Why I Chose This as The Best Mouse for Programming
You Get to Programme the Mouse Yourself
What was it that programmers really like again? Oh yes, SHORTCUTS!
One of the biggest factors making this the best mouse for programming is its customisability of its macro buttons.
To demonstrate, the Logitech G502 allows up to 11 total simultaneous macro functions per profile. This is excluding a button to switch profiles and does not compromise other functionality of the mouse. Otherwise, you can give up the idea of profiles, middle-click, and horizontal scrolling for 16 macro functions.
It only has 6 dedicated macro buttons, so how can one ever achieve this? As a matter of fact, I have already talked through how to do this here, for your personal enjoyment.
Use Windows Like a Programmer: These 15 Computer Shortcuts Explained Will Make Your Day
As a programmer, you will love the flexibility of these keys, since you have the freedom to do things like: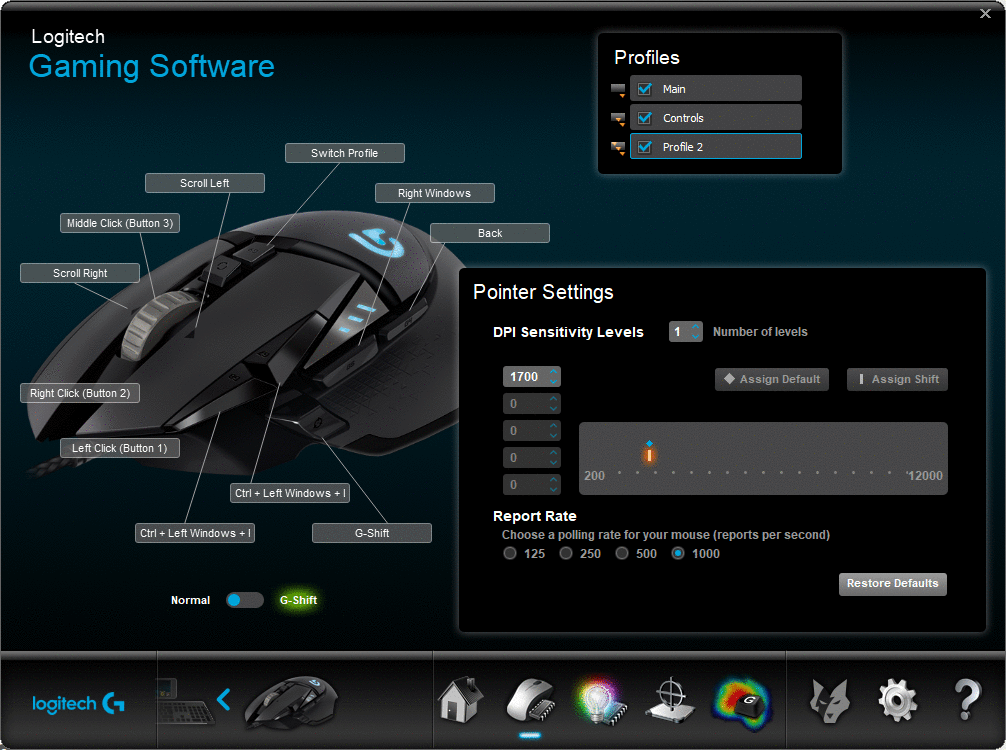 Bind shortcuts to your mouse buttons
Assign mouse buttons as OS functions such as volume control or the Start menu.
Have a separate profile for different applications and environments (e.g. games & work) etc
Furthermore, these keys can enable you to change DPI settings on the fly. (This is basically the sensitivity of your mouse and is perhaps most useful in the context of gaming.)
I do not take advantage of the 5 DPI settings per profile because it seems rather useless to me.
Lastly, I would like to point out that there are three LED indicators to show the profile and DPI setting. The mouse behaviour can be customised with the Logitech Gaming Software, also.
Enhanced Scrolling Ability for Your Programming Needs
In theory, horizontal scrolling sounds like an exceedingly great idea for programmers. This is because it should enable you to quickly scroll horizontally to see your code or whatnot.
However, this is not necessarily always the case. Unfortunately, with my experience, actuating the horizontal scroll button (tilting the scroll wheel) is nothing near as powerful as a wheel.
Think of it like scrolling using your arrow keys—you can hold them down, but that isn't fast enough.
This is when the Apple Magic Mouse takes the trophy, as it is the scrolling overlord (probably). No? Well, the previously-mentioned MX Master 2S offers a unique horizontal scroll wheel…
Nevertheless, the horizontal scrolling on the Logitech G502 isn't exactly unwelcome, in fact, it should be expected for such a mouse.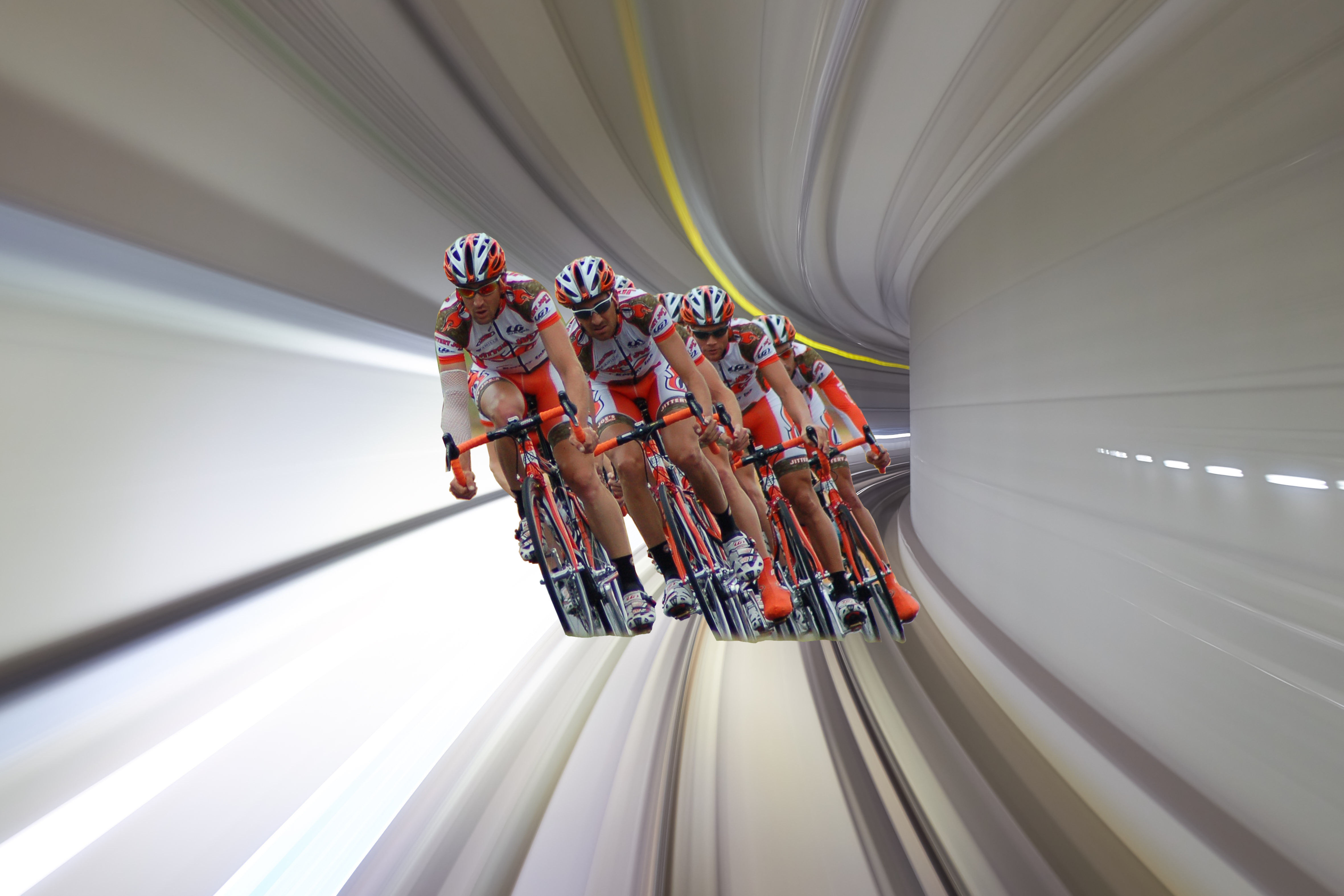 Free scrolling—or "hyper-fast" scrolling—is perhaps a more noteworthy, important feature to talk about. This can be utilised when pressing the button behind the wheel, which releases it from the locking mechanism.
As a result, you can give the wheel a strong and stable flick and boom goes the page; now you see the screen in front of you fly before your eyes.
The mouse wheel is allowed to continue spinning until you or the friction brings it to a halt.
This is undeniably an essential feature of the best mouse for programming for productive tasks: scrolling through long pieces of code, for instance, or immensely lengthy articles.
I couldn't tell you how many times I have used this truly hyper-fast scrolling—for me, it is now essential.
Comfort
An Ergonomic Shape to Rest Your Hand
If you're looking for a mouse for programming, you will surely want to seek out quality in all areas. And comfort is one of those key factors to consider.
Comfort is, in fact, necessary for anyone using their computer for any considerable length of time; the last thing you want on your hands is a bothersome case of repetitive strain injury.
Beat RSI—Make Your Programming Life Easier: How to Learn Colemak Effectively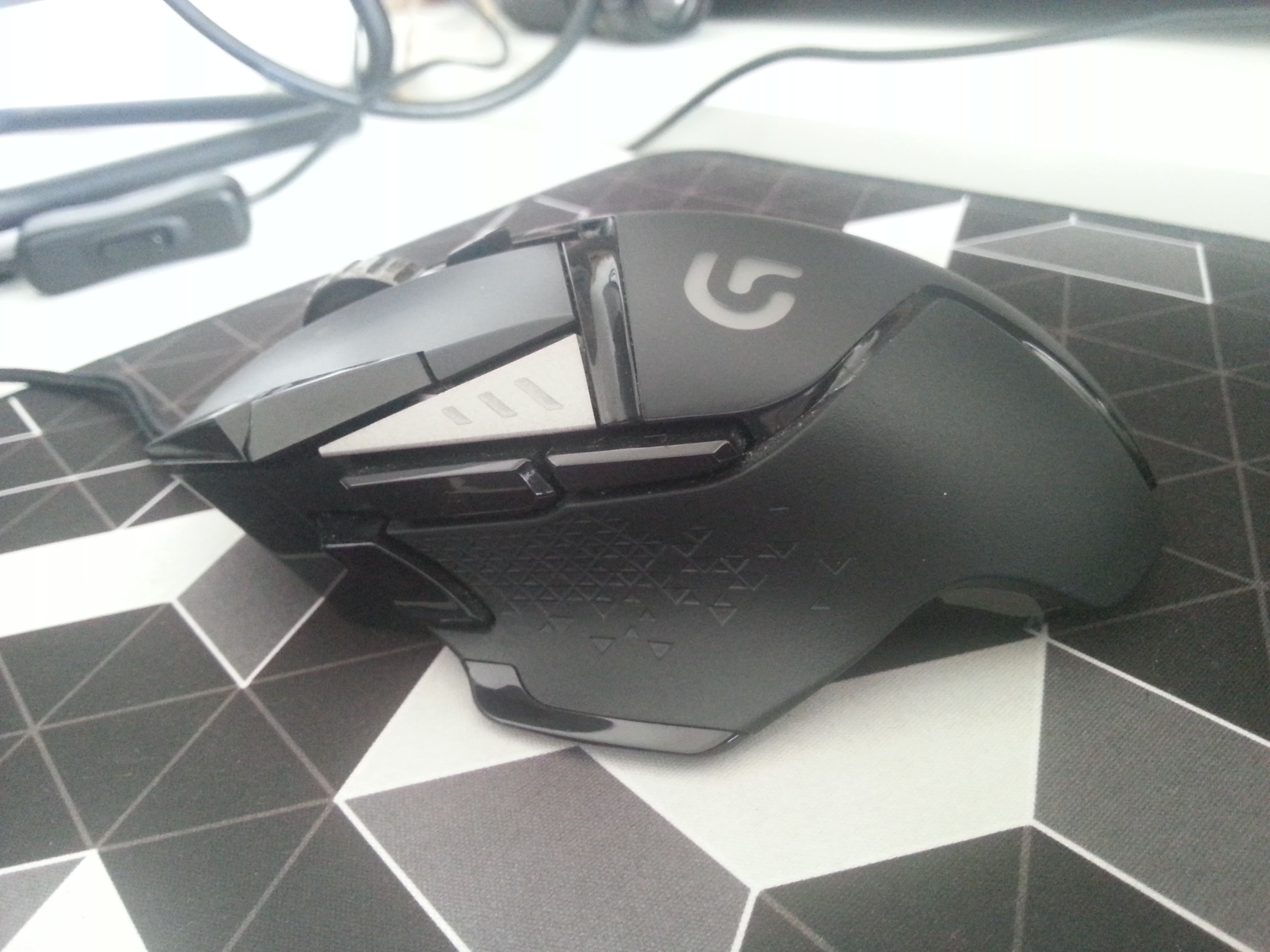 Luckily, though, the Logitech G502 gives more reason to be the best mouse for programming, and virtually everything else. Boasting an ergonomic shape, this mouse caters for your hand by letting it rest comfortably upon its smooth curvatures.
Indeed, the mouse feels rather smooth in spite of its gamer-centric design: numerous sharp edges in addition to various indents.
Also constituting this ergonomic design, the G502 features an indent and platform for the thumb—additional fun.
However, further support for the last two fingers wouldn't hurt, albeit, at this price, you can't complain. Let us not forget that this is marketed as a gaming mouse, hence the regularly-proportioned shape, which perhaps looks better.
Furthermore, I could have selected a mouse with ergonomics at the forefront of its priorities. For example, when comparing our Logitech to this Anker mouse, the latter undoubtedly wins on ergonomics.
But as I claim the G502 to be the best mouse for programming, it strikes the balance between ergonomics and everything else of importance.
The Materials Are Important Too
Of course, no matter how ergonomic the shape is, no mouse composed of coarse sandpaper could be comfortable.
For this reason, Logitech seems to have paid attention with regards to materials. The palm rest and two primary buttons, for instance, are made of a cosy, smooth plastic.
In addition, both sides of the mouse comprise smooth rubber surfaces with grips. You never want your mouse sliding out of your greasy fingers whilst programming—never.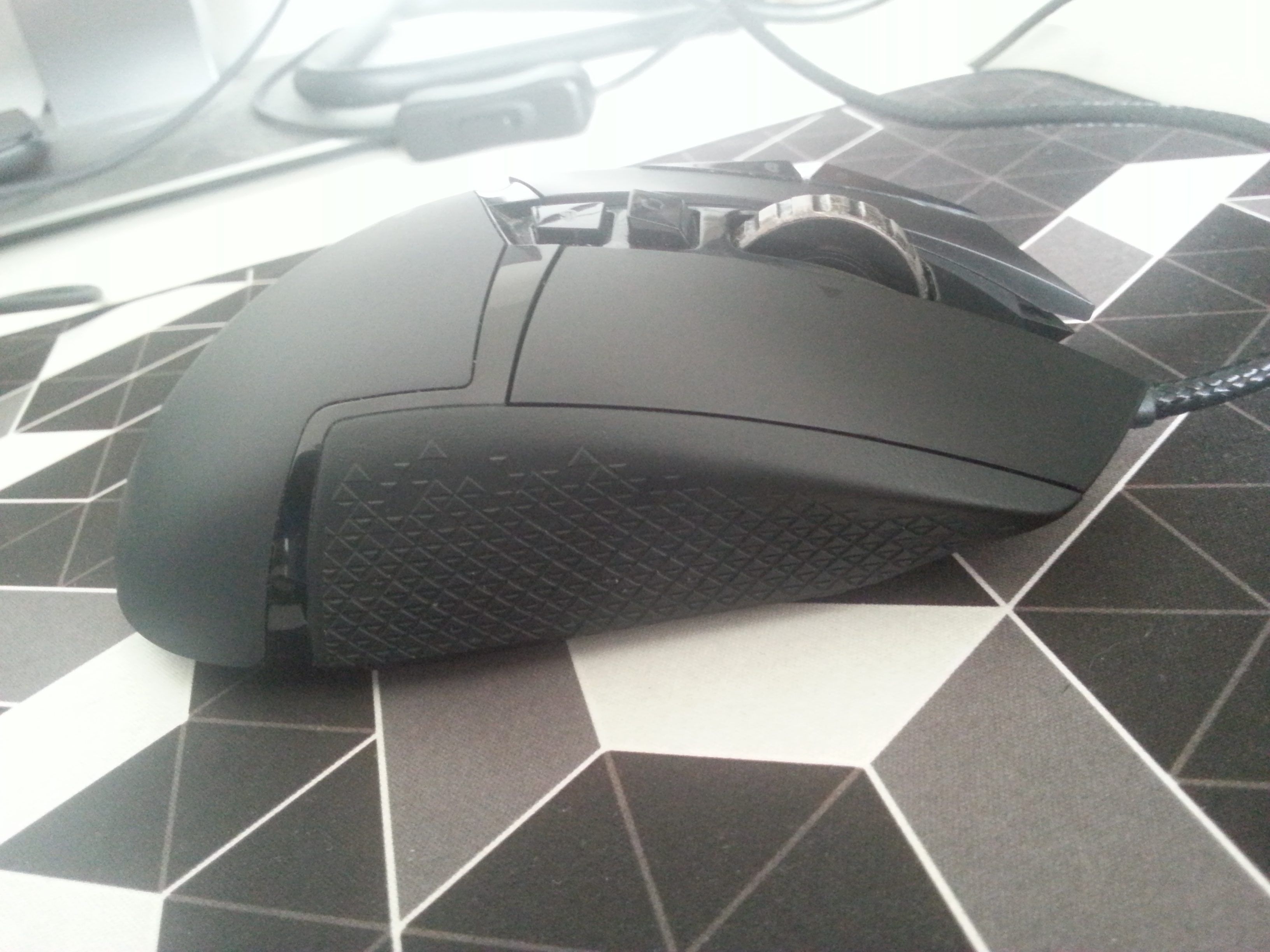 Placement of the Plentiful Buttons
The numerous programmable macro buttons around the mouse should generally be easily accessible to a range of hand sizes. Although, this may involve moving your hand from your preferred placement in order to reach a button.
Consequently, buttons such as G9 (behind the scroll wheel) and the sniper button (ahead of the thumb) may not be as swift to activate as you'd like.
With that said, if you have small hands (like mine) you could reposition your hand further along the mouse. The G9 button, as a result, will be the only button taking more effort to actuate.
As far as using the main mouse buttons goes, you shouldn't have a problem; the left/right click buttons are approximately 6—7cm in length (depends on how they are measured), ensuring sufficient clicking flexibility.
The hyper-fast scrolling button directly behind the scroll wheel (in front of G9) is also conveniently placed. I, personally, have no issues with its placement and I appreciate its distinguishable feel.
Is the Build Quality Adequate for a Professional Programmer Like Yourself?
Next, the build quality of a mouse for programming is paramount: I know you love to propel your mouse out of the office window—consequently destroying it—after discovering that your code has a fatal bug.
Don't worry—since you can trust the build quality of the Logitech G502 for most things. To begin with, the mouse feels respectably strong and sturdy with the utilised plastics.
Despite this, I don't believe the G502 could survive a fall from your apartment window.
An exception to this is the macro buttons, for which the clicking mechanism could have been designed better. While they do produce definitive clicks, there is an initial mushy feel.
Other than that, though, they are pretty sweet on the lips.
Speaking of definitive clicks, the left/right buttons are spot-on, in my opinion; after applying the right amount of pressure, they give you a satisfying, shallow click with a pleasant, complementary sound.
Moreover, this is with almost no noticeable prior travel distance.
Inspecting the Compromises of the Scroll Wheel
Let us now place our eyeballs on the scroll wheel. The G502 scroll wheel—I believe—could have been designed slightly better.
If you buy this mouse, the first thing you will notice about the scroll wheel is its quality; it doesn't quite seem to match the build quality of the rest of the mouse.
To exemplify, the wheel feels wobbly and each step when scrolling isn't as satisfying as the adjacent buttons. And neither is the horizontal scrolling nor the middle click.
While the horizontal scrolling buttons are relatively light, the middle click takes a bit of force to actuate. As a matter of fact, it feels and sounds like a deep thump.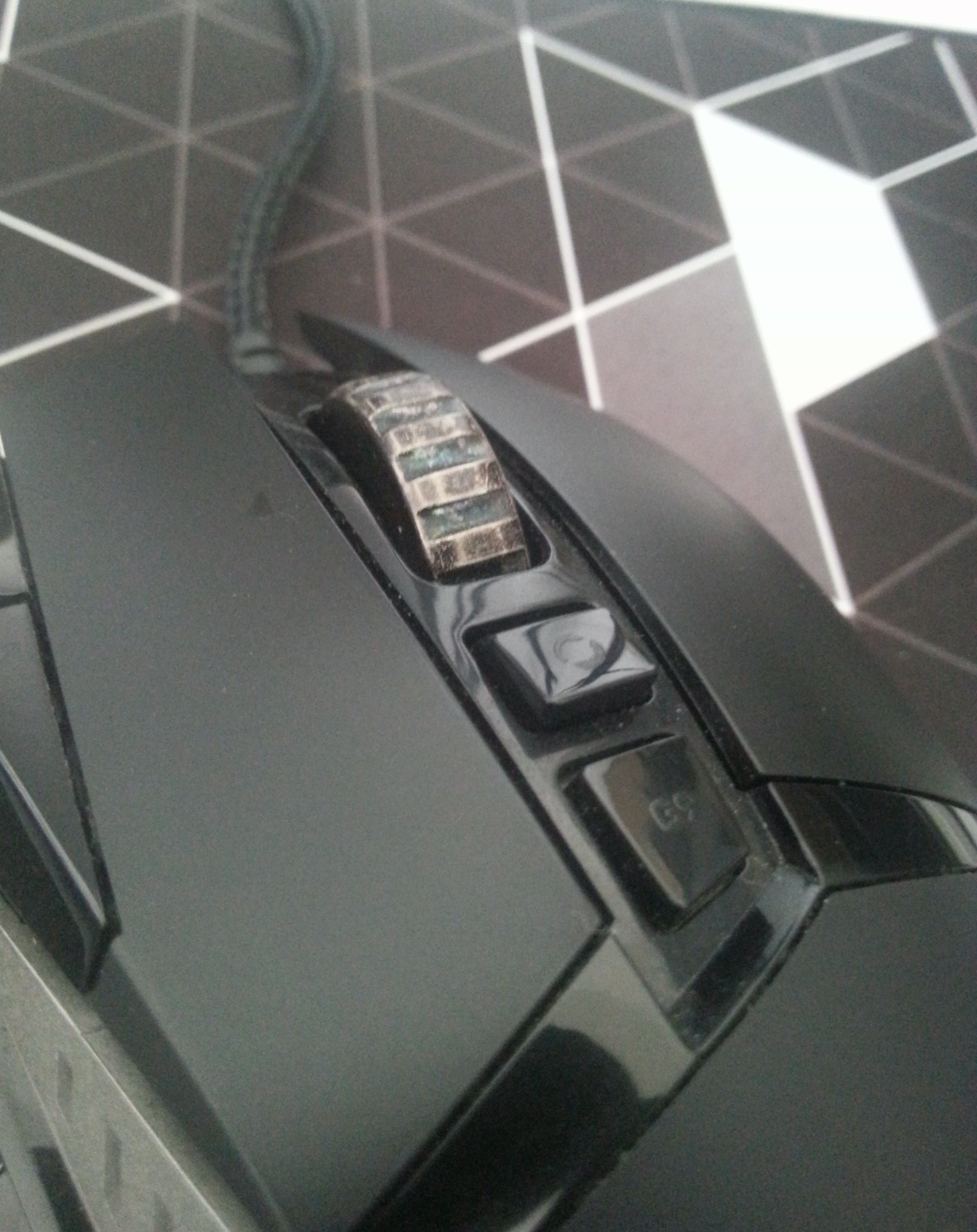 This is probably a compromise due to the (wonderful) hyper-fast scrolling. In truth, the scroll wheel is something you can get used to. Additionally, I actually prefer it over a better wheel without hyper-fast scrolling.
Thus, it would be wrong to strip away its title as the best mouse for programming.
But the flaws do no end there. The scroll wheel has a dark, metallic appearance, which, over time, can begin to quickly look worn out.
I've found that the wheel has become slightly discoloured as if it were the result of countless scratches.
Nevertheless, this does not trouble me at all and, in reality, should not trouble you; for it is purely a minor aesthetic flaw.
Other Important Features You Need in A Mouse
The Exceptional Durability Will Last You A While
When I was looking around for a mouse, I wanted something to be guaranteed—and that was durability. For you see, the left button on my last mouse started to become insensitive after a few years. (Still using the keyboard in the combo fine, by the way.)
I, therefore, paid attention to the number of button-clicks the mouse could withstand. With a long-lasting 20 million left/right button clicks, I happily bought the G502.
Let's assume something absolutely ridiculous. For example, say you clicked the left mouse button on the Logitech G502 each second for 5 hours each day. You would exceed 20 million left clicks just after 3 years.
Moreover, if you were to click the same mouse button 10,000 times per day, this would be almost 5.5 years.
Likewise, an average of 1,000 clicks per day leaves you exceeding 20 million in nearly 55 years.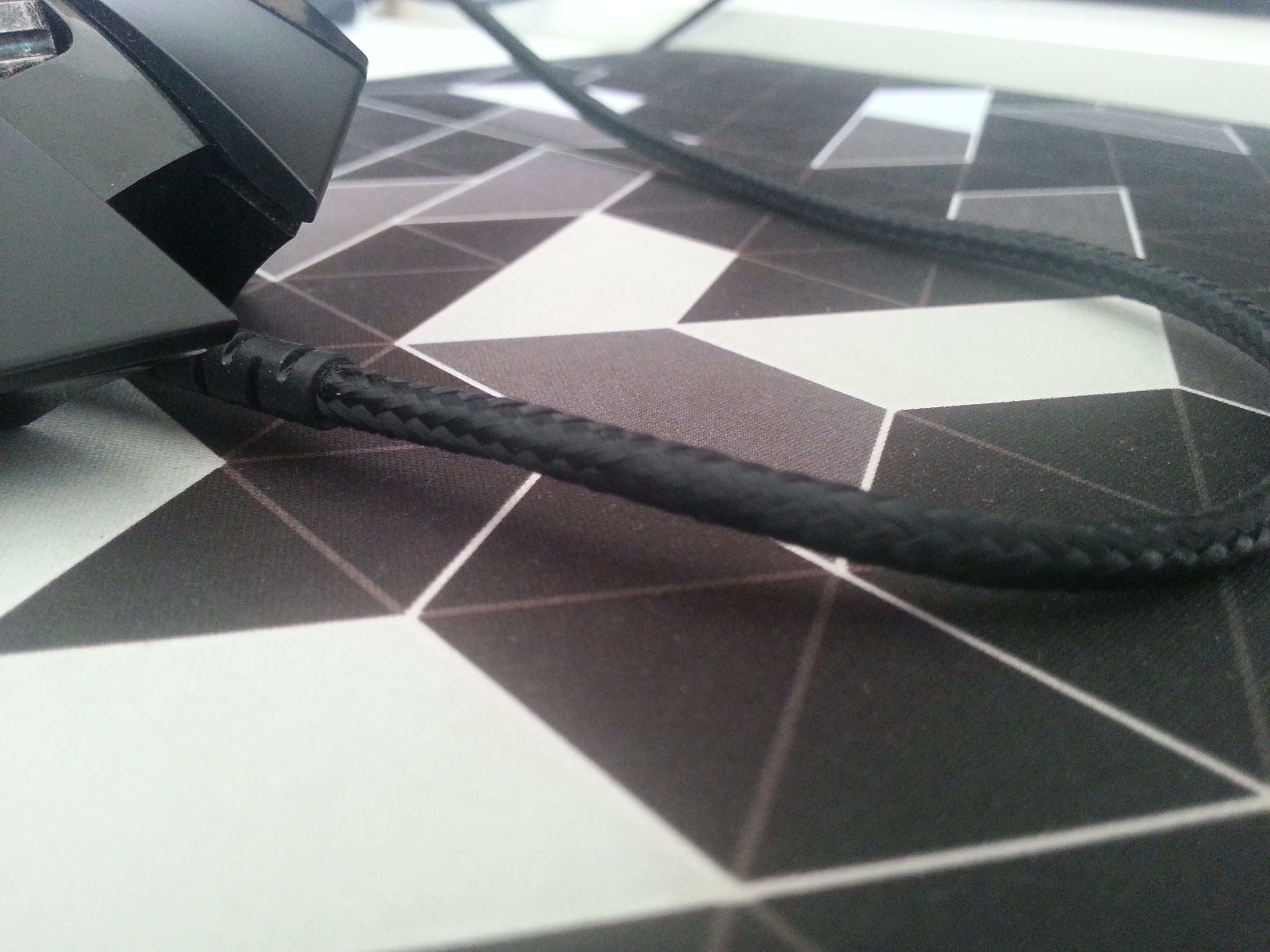 See how many times you click each day with this app, so you can estimate how long the G502 will last you.
Why does this matter? Because programmers are power users who tend to do many things, thus many clicks. For this reason, it is important that your best mouse for programming can handle the added stress.
On top of that, the Logitech G502 has a very nice braided cable, adding to the overall durability. This reduces the probability that the cable becomes damaged and renders your mouse redundant.
As a bonus, this best mouse for programming has a convenient Velcro cable tie to clean up your work environment.
Master the Text Box: Little-Known Ways to Quickly and Effortlessly Edit Text
Superb Quality of The Tracker and Feet
Using laser technology, the tracker on the G502 has brilliant accuracy for all the family. What's more, it doesn't leak any ugly red light, just for fun (as well as a better appearance).
In addition, the G502 possesses excellent responsiveness as we want outstanding quality in a good mouse.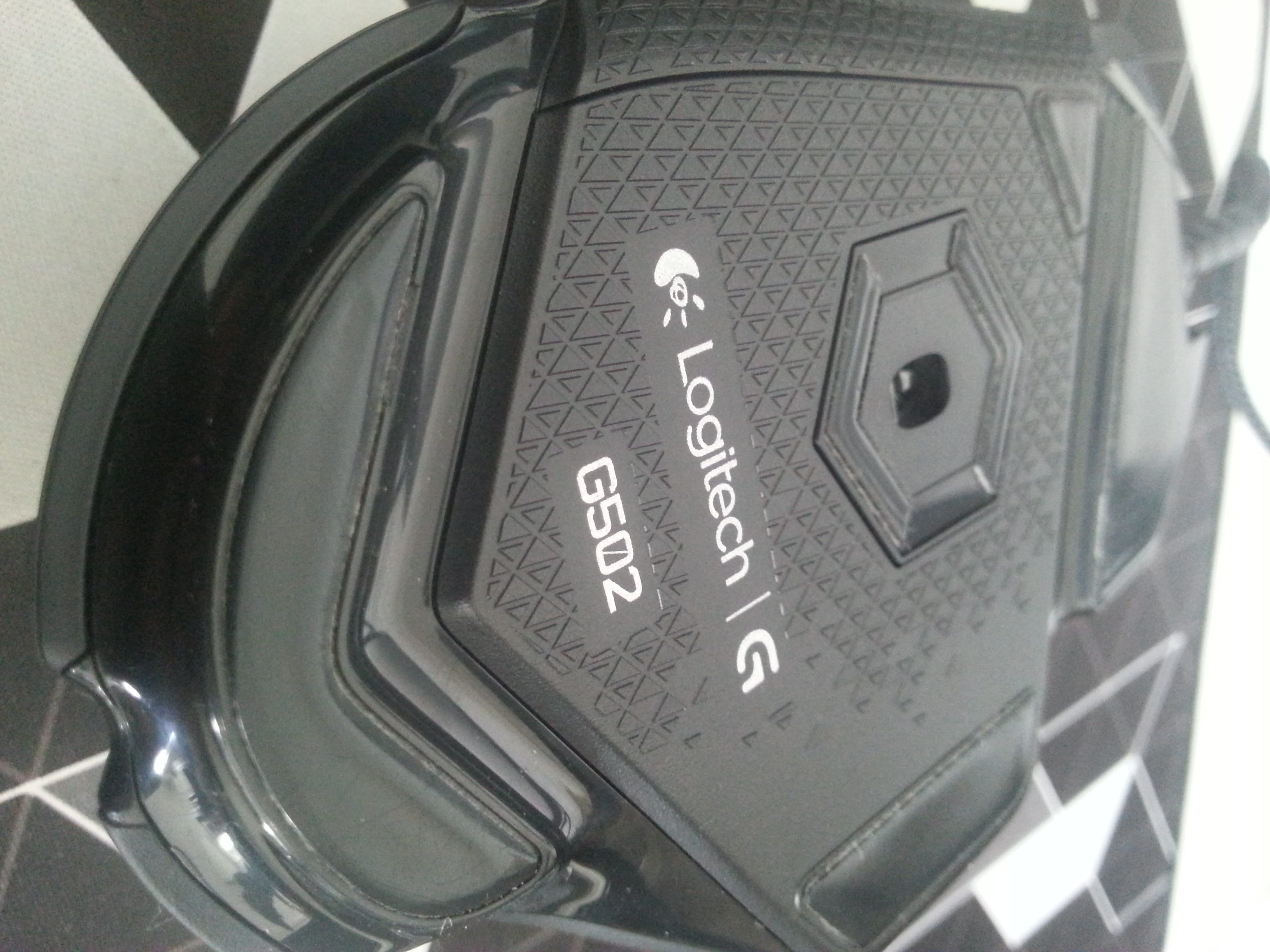 The feet of the mouse, while they don't exactly sound important, are what makes this mouse feel exquisite. They consist of PTFE (a type of plastic) which makes the mouse glide with minimal effort or noise.
By the way, I use the SteelSeries QcK Limited mousepad, since it enhances the experience tremendously. If you don't have a good mousepad, I strongly recommend you fix that—it will be worth it, trust me.
So much better than a desk, or a poor-quality, cheap mousepad. You mustn't disrespect the best mouse for programming…
Even More (Less Critical) Features
Super-Cool RGB LED Lighting
Everybody knows that when you put RGB LEDs on your product it makes it go faster—no doubt.
In all seriousness, though, the RGB capabilities of the mouse is incredibly pointless.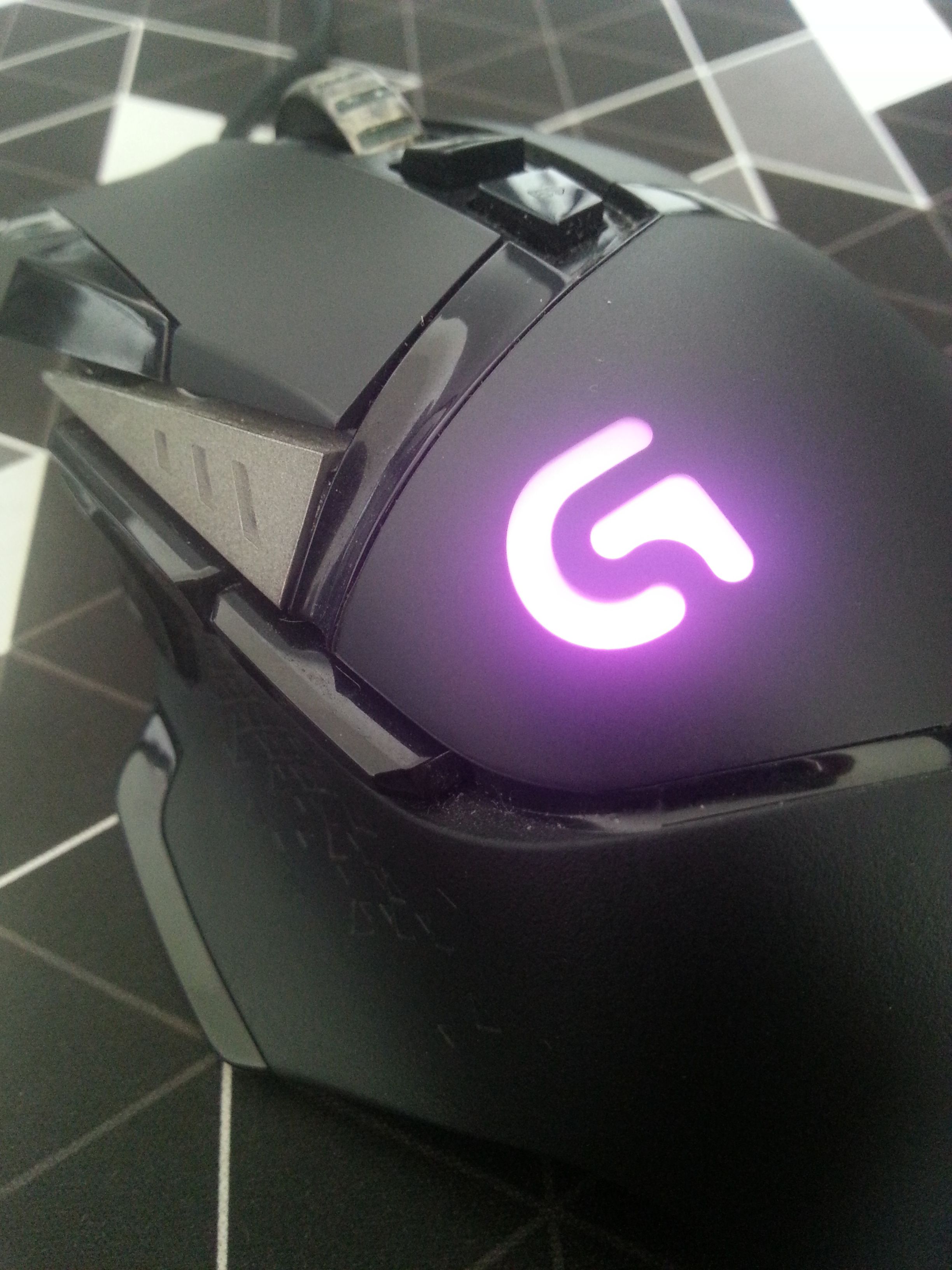 You can customise the lighting for each profile with the complementary software and have it solid or cycling colours etc. But what is the point for a programmer?
In my opinion, the mouse looks good enough without any distracting RGB LEDs, albeit you might not think like me. By contrast, you might see these RGB LEDs as super-cool and "sick".
To clarify, it doesn't have the ability to produce all the colours of the spectrum accurately.
Good luck making the LEDs shine a proper, bright yellow. White will also be utterly hopeless.
Verdict: frivolous.
Adjustable Weight to Tailor the Feel of the Mouse
Another less though-about feature of the Logitech G502 mouse is its adjustable mass. And no, this is not black magic!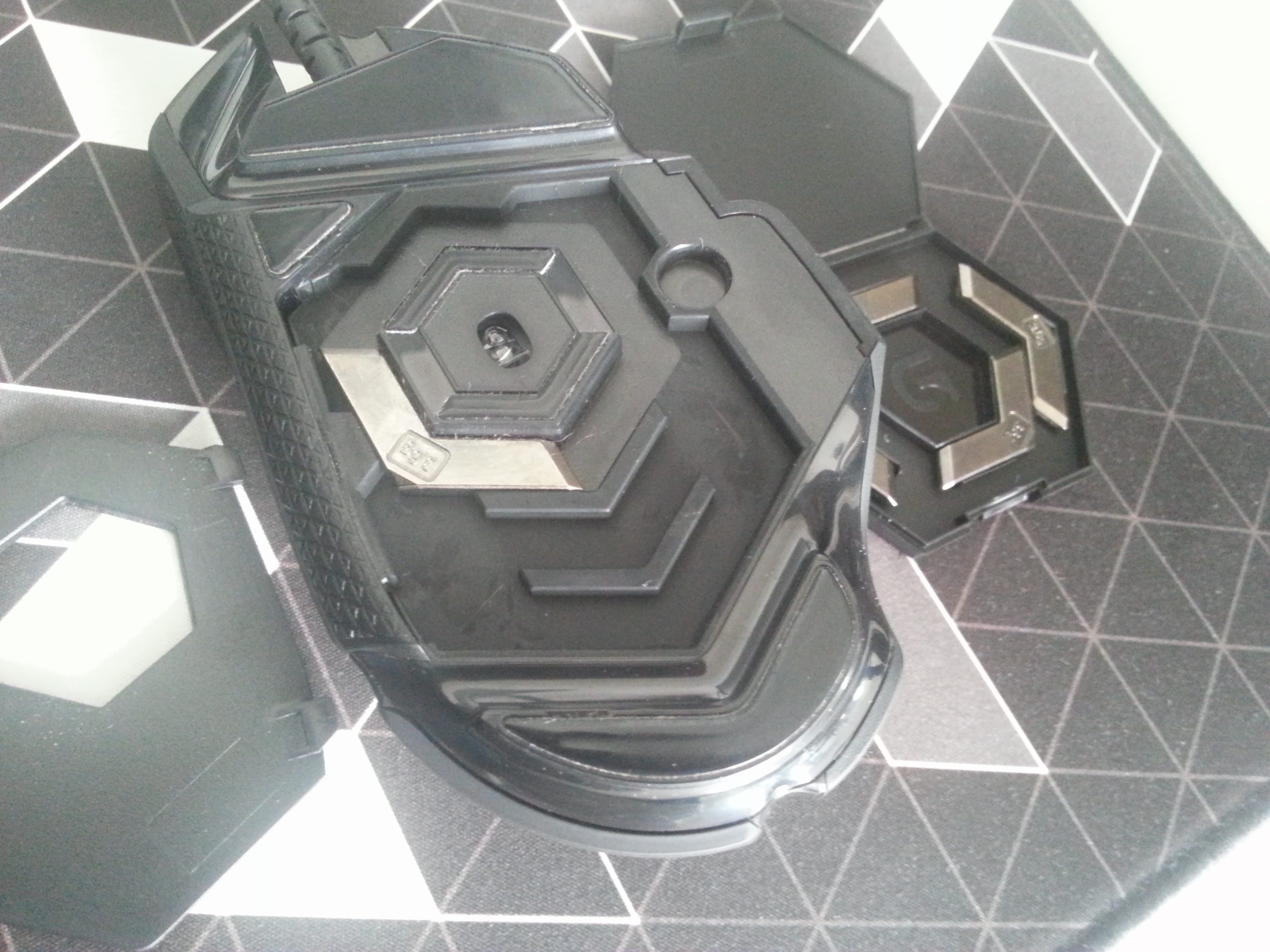 The meat of the deal is that there is a magnetic cover which can effortlessly be popped off. This then reveals space for up to 5 (3.6g) weights—included with the mouse. Whenever they are not in use, they can be stored in their provided case.
Don't be fooled—in spite of their lightness, the weights make a substantial difference to the feel of the mouse. Therefore, this is something I recommend you play around with if you end up buying the G502.
There is a plethora of various configurations; not only is it the weight you adjust, but the centre of gravity is affected, too.
As a programmer, you would want to find maximum comfort when using this mouse, so don't miss this step.
The Conclusion: Do I Recommend the G502?
Yes, I most definitely recommend the Logitech G502 as the best mouse for programming. In fact, I'll go that step further to say that it is the best mouse for most power users in general.
Given its affordable price of around £50, this mouse is well worth your money. In brief, it has just about everything you will need as a programmer/power user, including tremendous durability.
You can trust me when I say I think you will love this mouse like I do. Even if it is not the best, it is undoubtedly the best value mouse for programming.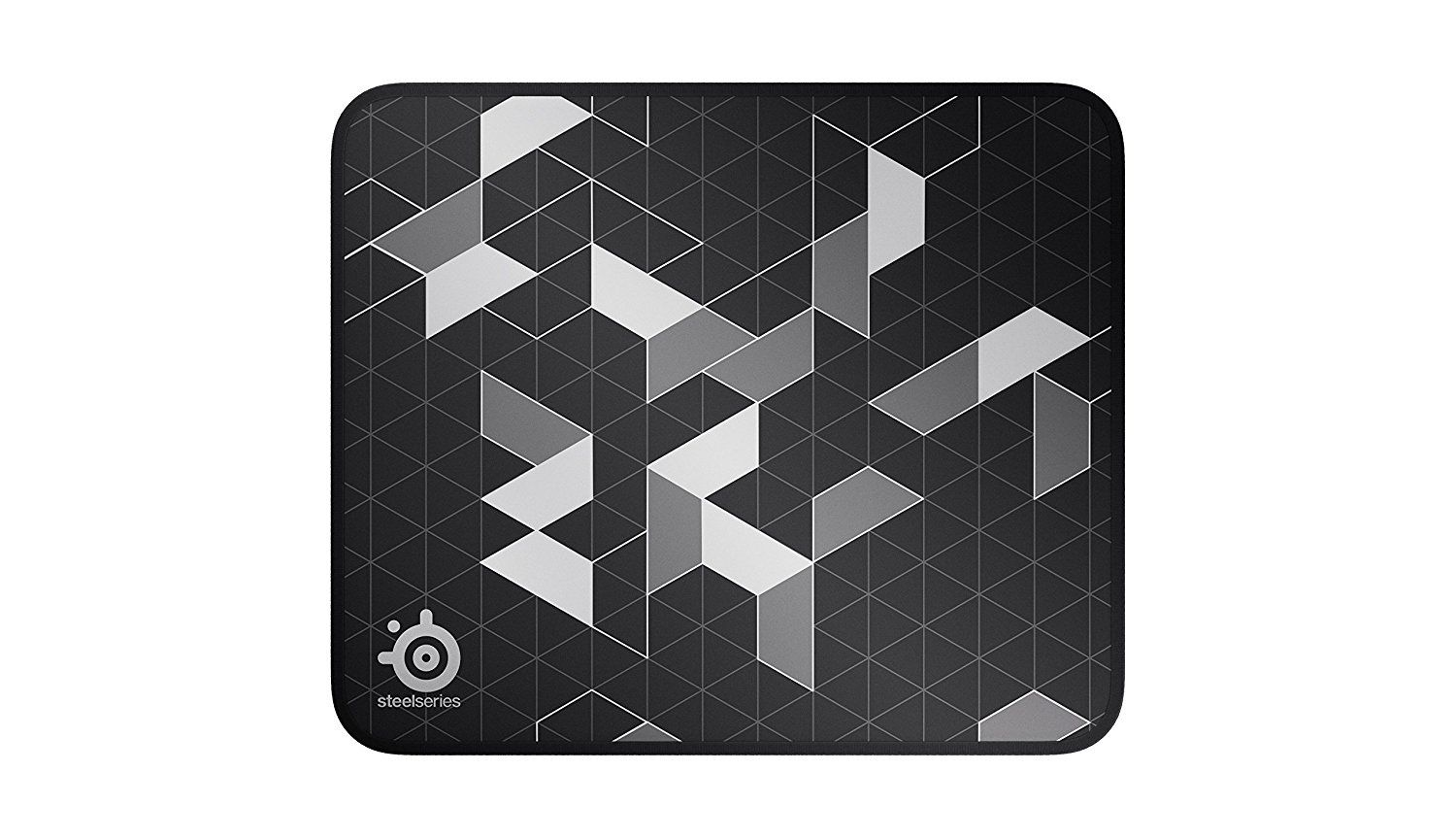 Like I mentioned before, this mouse is wired, which could, unfortunately, be a deal-breaker for some. Therefore, I would like to make a suggestion for those so at least they do not miss out completely.
To complement the mouse and have the best experience, you will need a high-quality mousepad like the SteelSeries range. Alternatively, have a look at what the community favours with the bestsellers or what I favour.
The Logitech MX Master 2S is the flagship Logitech device; it possesses, doesn't possess, and shares features as well as functionality of the G502. In addition, it is designed with power users in mind, not gamers.
Is it the best mouse for programming that is wireless? I don't know—why don't you read up about it, give it a shot, and tell me all about it. (Amazon reviews are also appreciated by the community.)
Also:
Here's $5 off purchases at the Logitech website, perhaps it will be useful to you, albeit Amazon is probably cheaper.