Why Would Calendars Avoid Procrastination Effectively?
If you're not already using an online calendar, I genuinely hope this article will make you think again.
For now, however, we are not going to explore the benefits of specifically
online
calendars; that comes later. To begin with, why should we all be using
any calendar at all?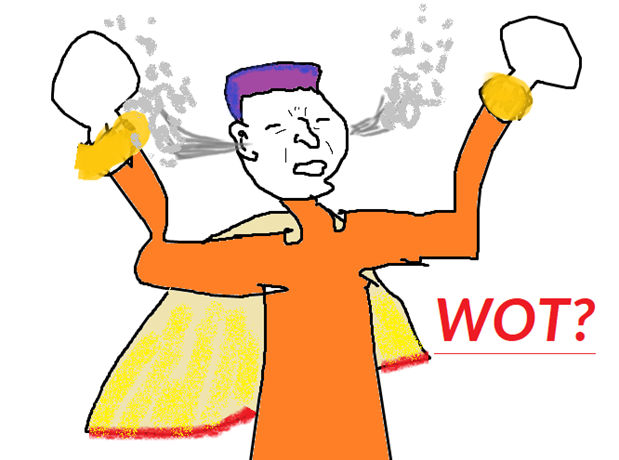 The Problem of Procrastination and Productivity-Deficiency
The battle for productivity and against procrastination is an ongoing, ceaseless effort. That is to say,
you will always encounter resistance when you need to get work done.
In order to reduce this friction, we must devise systems within our life. Why? Because
your brain is flawed, imperfect, and exhaustible.
In many cases when we are given a decision, we often make the wrong choice. For example, if you have some free time, you may have quite a few options:
Send out some job applications because you're unemployed
File your taxes, which you are late to do
Clean the dishes
Watch television for another ten hours
Eat pudding
Steal the neighbours' Wi-Fi
Without an effective system, self-concept, and mindset, you would probably be likely to choose options 4–6. This is due to your natural tendency to gravitate towards easy things.
Consequently, the significantly more important, albeit more demanding, tasks take the back seat.
This is why Your Taskbar Is Wrong: How to Fix Auto-Hide (For Good)
So, How Can Calendars Help End Procrastination?
As a matter of fact, if you have a clear plan—a schedule—for the day, you are more likely to follow said plan. Absolutely killing your progress, not knowing what to do next leaves
you
with the decision.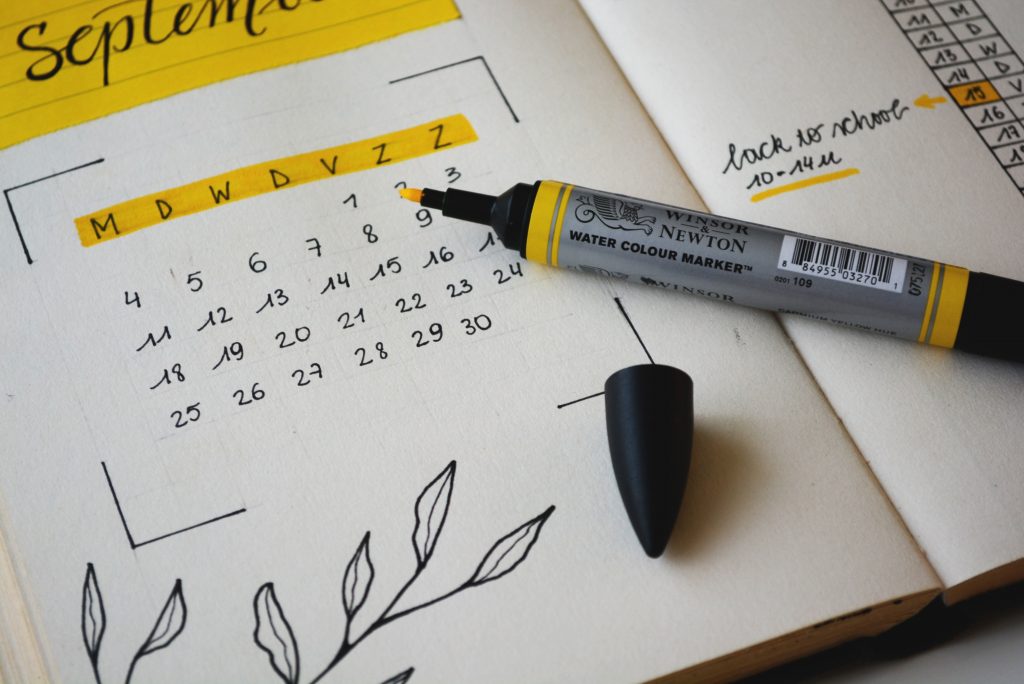 As we all know, making decisions impulsively can have detrimental effects. However, makings those same decisions in advance works better, since there is no immediate discomfort.
By nature, humans think in the short-term rather than the long-term, hence leading to procrastination.
This is where calendars come in:
use your online calendar to schedule all the activities for your week in advance.
I have only begun employing online calendars for my productivity system because, before, I was struggling; it was yet another depression in my productivity levels, which occur every so often.
Nevertheless, I always come out of those periods freshly enhanced, in comparison to the earlier days. This is why I'll later show you how you can use an online calendar to your advantage.
Online Calendars vs Physical Paper Calendars
Of course, you
could
use a physical calendar to organise your life. (You know, it requires this thing called a pen which you subsequently apply to a real-life surface).
In that case, why would you want to use an
online
calendar in your productivity system?
Firstly,
online calendars are everywhere
—on your phone, laptop, tablet as well as your fridge, perhaps. Removing the need to carry a stack of paper everywhere, the Internet allows access to data
wherever
.
For instance, keeping your calendar on your fancy smartphone is invariably superior when travelling. Even around the house, multiple access points are absolutely advantageous.
Secondly, as a result of being "virtual", you stand pretty much
no chance of losing or damaging your calendar.
Lethal flood event? Your calendar is safe in the cloud, too high for the waters to reach it.
Evidently, people lose passwords and delete stuff accidentally, but that's a part of the fun.
Thirdly,
digital calendars are not permanent, making it effortless to remove and rearrange events.
No mark is left behind, unlike with a pen or pencil.
For a similar reason, they are also more precise and not limited to how much you can write in a paper box. To exemplify, an event spanning from 9:35 to 11:23 is not a problem to schedule and visually represent.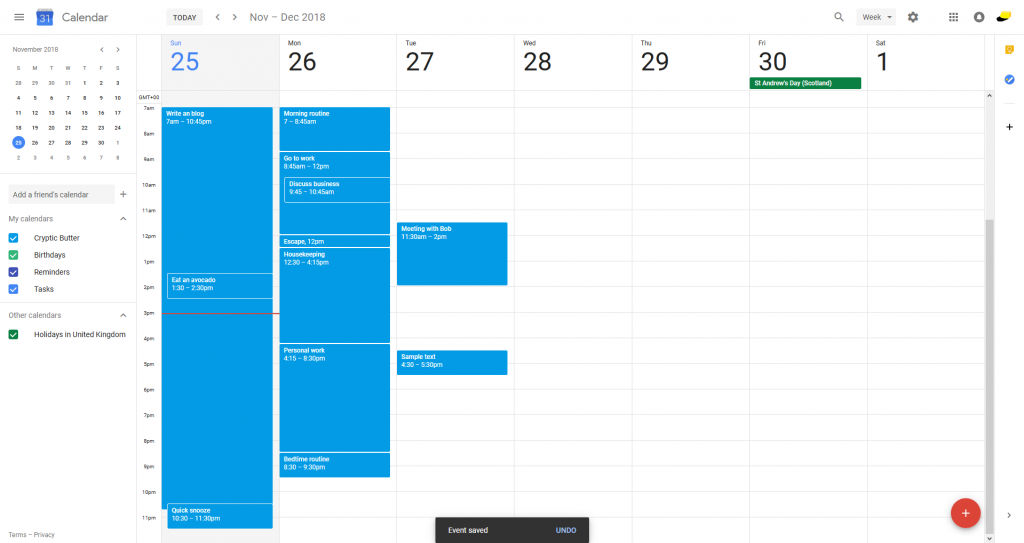 Fourthly, online, or digital, calendars provide
special functions and features beyond the comprehension of paper.
This includes:
Reminders
Sharing functionality
Distinct calendar views (e.g. day, week, month, year)
A visual indicator as to where you are in the day
Categorising different calendar events
Therefore, I firmly recommend online calendars if you wish to sort your life out, and here's how:
(Brief) How to Get Started with Online Calendars
In terms of choosing a calendar service,
I would recommend using one of the big brands
; you would probably desire or require their range of
features
in addition to
compatibility
.
While I personally prefer
Outlook Calendar
thanks to its integration with
Microsoft To-Do
, you may rather use
Google Calendar
. They both sync with the built-in Windows 10 Calendar app for sending friendly reminders.
Diversify your library with 7 Online Productivity Tools: Never Waste Your Time Again
Next, how do you use them effectively?
Well, once you figure out the interface, you will be able to enter the scope of a day (or week). Then, you can add events representing what you would like to do in the day.
My personal advice would be to keep your daily schedule in the calendar general—thus it acts as a general plan.
After all,
the central purpose of using an online calendar this way is to define time boundaries and limits.
You want to have
this
done by
this
time and
that
will make sure you get to bed on time. That sort of thing.
Accordingly, you may want to schedule in your morning routine, productive work, social events, and meetings (if applicable), relaxing time, meals, as well as a bedtime routine. As you can clearly see, this is nothing too specific.
For specific tasks, I would compliment the online calendar with a to-do list.
A Few Tips to Make the Most Out of a Calendar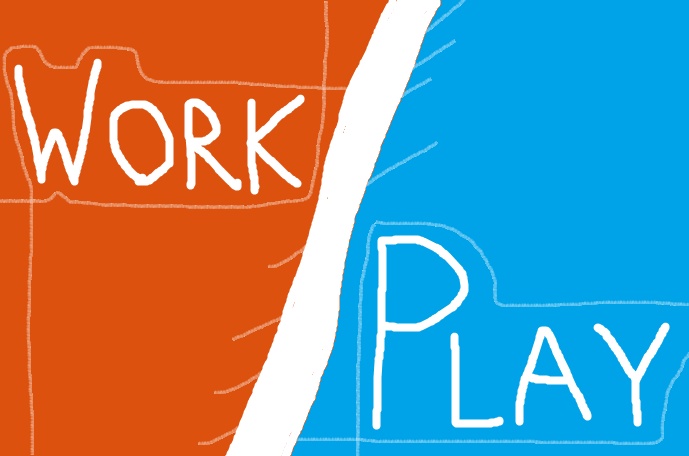 Also,
always account for the planning fallacy
—so leave more time for tasks than you'll think you'll need. We know not having enough planned is bad but
having too much planned can be disastrous.
This can primarily be because getting behind schedule hence lacking sleep. Equally, failure to stick to unrealistic plans (especially as a beginner) can diminish your confidence in the system. Thus, the result will inevitably be that you stop sticking to your productivity system.
We do not want that, therefore, start easy, kids. Unexpected things happen all the time to us—it's called the challenge that is life.
Additionally,
it may be in your interest to categorise your daily activities—to divide your day into discrete partitions:
Morning routine
Professional work
Housekeeping
Personal work
Dinner
Time for relaxing and other unimportant activities
Bedtime routine
Of course, this is merely a guide as your ideal day will most likely vary. In addition, I recommend defining different types of days, each with their own series of activity types.
Each day of your life is (probably) not identical!
With that said, structuring your time—
to an extent
— always helps.
This guide will act only as a baseline, with occasional events such as
eating soggy sandwiches with Dan
having its own allotment.
Conclusion: How Effective Are Online Calendars?
In my opinion, online calendars used in the way I described can be a beneficial supplement to your productive aspirations.
That is not to say, however, that they—
alone—
will flip your life around forever;
in order to never procrastinate again, a daily schedule/timetable is just one of many ingredients.
A good place to get started, though.
One tool you may want to also incorporate into your life is
KanbanFlow
for managing individual tasks. Perhaps the best use for this is tracking your progress for
useful work

with beneficial outcomes.
    The best way to work: How to Be Productive with This Powerful Tool—Guaranteed
Simply start the timer and start working!
To-do list managers also help ambitious people, much like you, keep on top of your life. You can
learn more about other useful applications here
.
Then you can work more efficiently—increasing work output—in the powerful book,
Deep Work by Cal Newport
.