Why a Planning Routine (& Reviewing) is Important
How effective is a planning routine, and why is planning important? For instance, you may feel busy enough with whatever system you are currently using. Nevertheless, this does not mean that your time is being spent meaningfully.
The Power of Planning How You Want Your Life to Go
Firstly, if you want to spend your time productively, you must be proactive with your time. On the contrary, if you are reactive—letting your inbox dictate your actions—you're doing it wrong.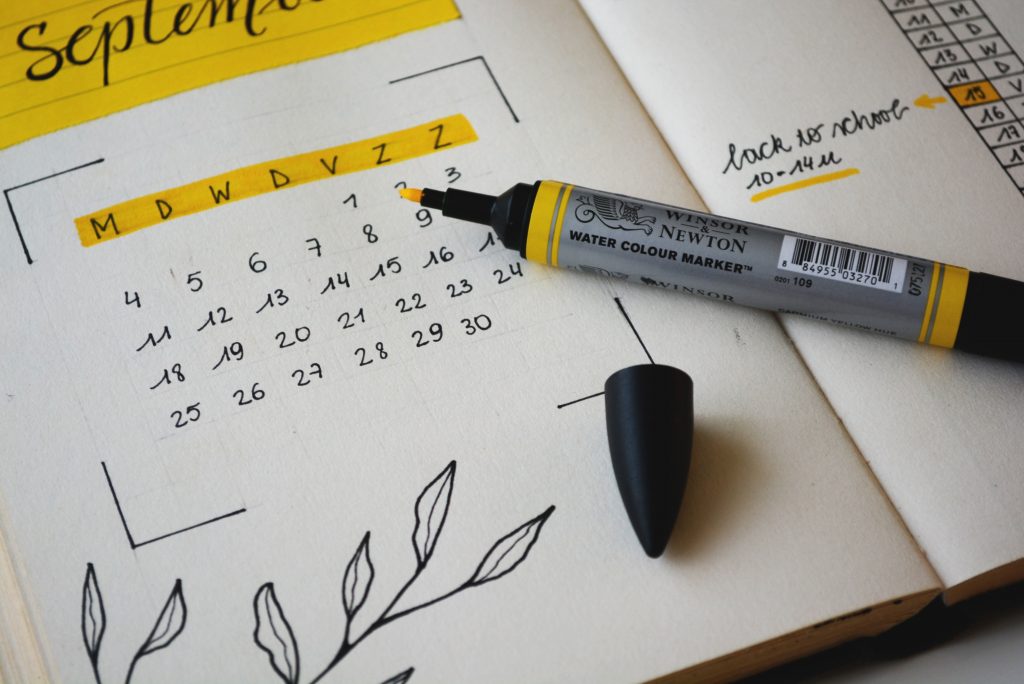 That is to say, chase the opportunity rather than letting distractions chase you. It is, unless you proactively chase opportunity, the case that the opportunity cannot be trusted to come after you.
Just making that clear.
So, the evident solution is to be deliberate and plan your time out carefully: incorporate a planning routine in your life (which I will soon discuss).
Make Your Life Clear, Not Vague and Ambiguous
Secondly, planning provides a level of clarity for the day, week, or whatever length of time you're planning for. This has several implications.
Knowing exactly what you are supposed to do at any one point is critical in order to eradicate procrastination.
Otherwise, you will fall back into the "reactive" mode of thinking as described above. Contributing virtually nothing towards your goals, you are likely to procrastinate on social media or something like that.
How to proactively schedule: Should You Have Faith in Online Calendars? [Kill Procrastination]
Commit Beforehand—You Can't Control Your Future Self
Thirdly, relating to my last point, engaging in an effective planning routine is a practice of pre-commitment: there are no questions as to what you will do the following morning (or day), that is to say.
Consequently, you will find it easier to stick to a more productive plan that is clearly set out. Equally, an effective plan guards against unpredictable changes in your emotional state.
For example, if you were to be feeling especially tired one morning, you may be inclined to engage in effortless, unimportant tasks—procrastination—without a clearly defined layout for the day.
Not relying on extensive stores of willpower, planning is a powerful method of allocating tasks in a clear mind. What do I mean by this? In brief, you will have a certain idea as to the priority of your tasks.
Therefore, when it comes to complete those tasks—there are no questions—you get done what is most important.
You Are Not Perfect! Live with It.
"But surely I can figure out on the spot what particular tasks I need to get done?"
No, you can't; I'm sorry.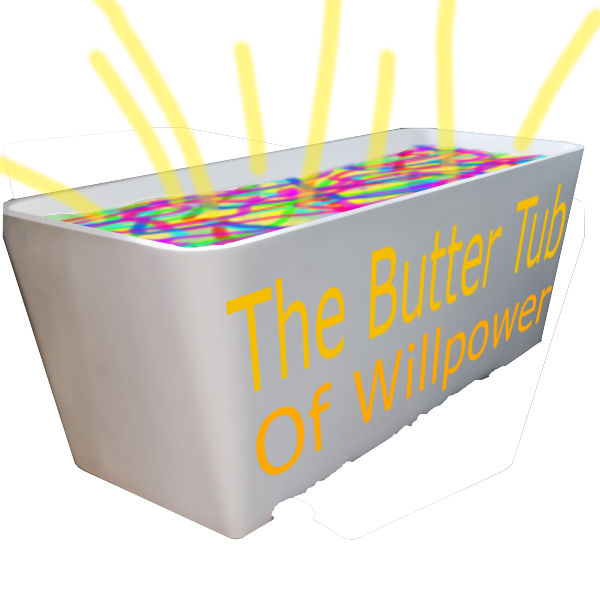 For you see, the reason you need a planning routine, and why it's important, is because of one inescapable reality: the fragility of the human mind.
To clarify, even if you had the best intentions for productivity, that doesn't mean you can summon the necessary willpower. Furthermore, you haven't solely got the willpower involved in doing the task, but that associated with deciding what to do as well!
When you plan, you rely less on the unreliable willpower of your mind. Instead, you make it easy for yourself.
With this in mind, when faced with an easy path and a hard path, what is the weak human mind more likely to take? That's right—it is indeed the easy path. Accordingly, ensure you make productivity as close to the easy path as possible, with the help of a planning routine!
As a consequence of a powerful planning technique, it should be easier to "stay on track".
The Power of Reviewing and Reflecting on Your Life
If you want to make the most progress in your life, it'd be an extraordinarily good idea to review. In other words, spend time reflecting on your life as it currently is and has been, including:
Your achievements (what went well?)
Your shortcomings (what didn't go so well?)
Accordingly, what you can do to improve.
The numerous factors that affect your productivity patterns in addition to your mood.
The trend in your daily, weekly, monthly, and yearly progress.
And why is this important? While planning is important for future clarity, it becomes useless without the input of the lessons learned from experience; reviewing your life gives you an awareness of your past experience.
Moreover, the act of reviewing can be brought into your planning routine. This will, as a result, enable you to incorporate wisdom you've accumulated in your plan. Building directly on the past, this plan will subsequently go on to, in theory, bless you with more productivity.
Take advantage of these 7 Online Productivity Tools: Never Waste Your Time Again
But if it doesn't? In that case, your mere obligation entails reflecting on this "mistake".
This is the beauty of reviewing: the newfound awareness makes it feasible to experiment, in order to find what works most and least effectively.
As long as you reflect on the past in your planning routine and act on it, a positive spiral of progress is inevitable. Most importantly, this system makes it easy and effortless for you to improve by 1% every day.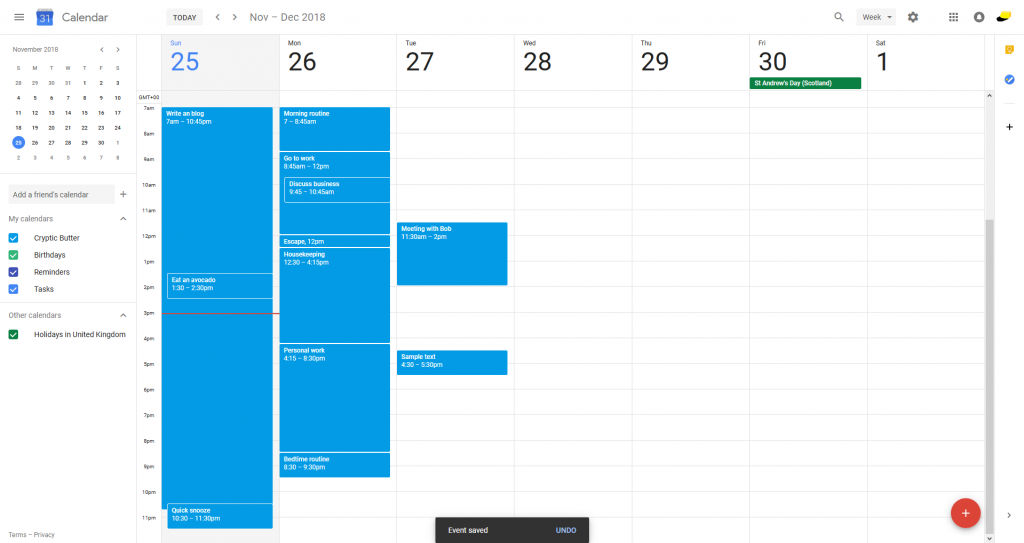 The Most Powerful Planning Routine: A Masterplan
Having said all of that, you might now be wondering how to reap the countless benefits of a "plan & review" system. Well, I hope you weren't worrying, because we're about to walk you through the process.
Step 1: Define Multiple Planning Routines
As a matter of fact, there is a might reason why I am putting so much emphasis on a planning routine. It's because your planning and reviewal life must be consistent.
Conversely, if there is inconsistency—no rules, no routine, no ritual—then you cannot truly guarantee that you will fulfil your planning needs.
What's more, integrating your planning and reviewal session into a dedicated planning routine makes it special; that dedicated time of the day gives your routine an air of sacredness. And it should do.
It's the focused, deliberate effort that makes planning effective.
With this in mind, you would have figured out that you need to dedicate daily time to planning. But that is, to your dismay, not the entire story.
Even though daily planning and review are absolutely essential (you mustn't go without it), there are a few other planning routines I want you to embrace. To clarify, aim to plan for the following periods of time:
Daily
Weekly
Monthly
Quarterly (every three months)
Yearly
Also, note how—with this method—some planning sessions will overlap. To exemplify, take the end of the year, when you will be doing all of the following consecutively:
Yearly planning and review
Quarterly planning and review
Monthly planning and review
Weekly planning and review
Daily planning and review (several times)
Learn a new skill; be versatile: 5 Useful Cross-Dominance Ideas 10% of People Will Love
Step 2: Determine the Duration and Frequency of Your Routines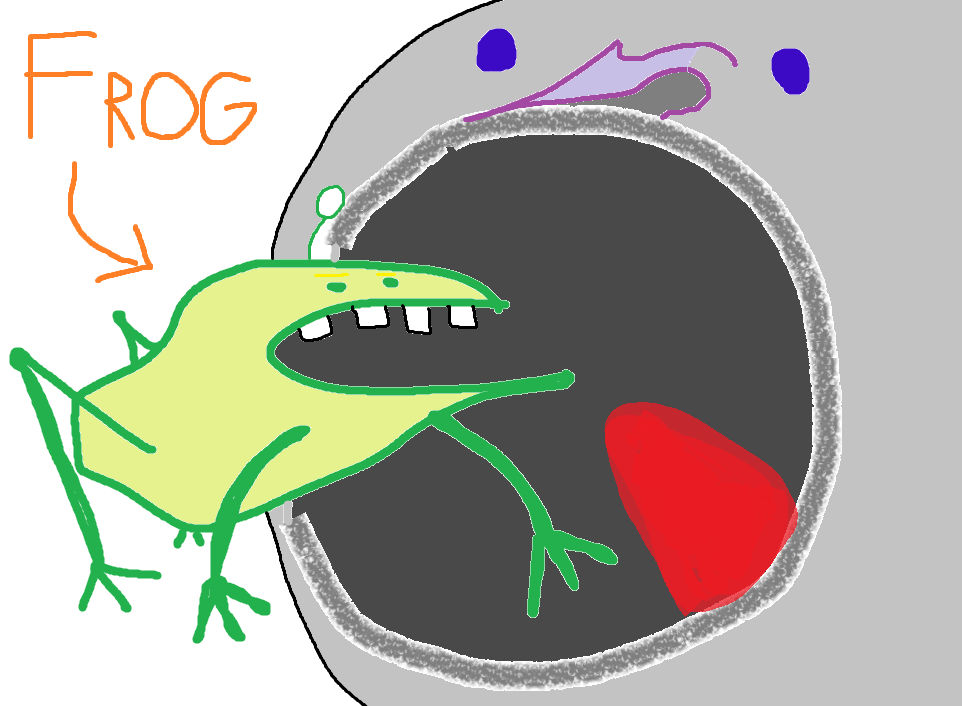 Next, we will consult the great productivity book, Eat That Frog, by Brian Tracy.
In this book, Brian outlines the concept of planning in advance. The "10/90 rule" is described, too, whereby every 10 minutes of time spent planning corresponds to 90 minutes of time saved.
Beautifully complementing this, the 2% gives us exactly what we need. In other words, a rule of thumb guiding us to determine how much time we should spend planning. To illustrate:
| | | | | |
| --- | --- | --- | --- | --- |
| Planning for: | Total available time | ~2% for planning and review (combined) routine | Suggested planning/review (individual) duration | Suggested routine trigger |
| A day | 24 hours | 30m | 15m | Every evening |
| A week | 168 hours | 3h 20m (about half a working day) | 1.5–2h | At the end of each week |
| A month | ~720 hours | 14h 30m (about a full dedicated day) | Half a day | At the end of each month |
| A quarter | ~2,160 hours | 43h (a dedicated weekend, or 3 days) | A full day | At the end of each quarter (every 3 months) |
| A year | ~8,766 hours | 7 full days (about two weeks of 12 hours days) | 4 days | At the end of each year (treat yourself to a holiday of planning and reviewing!) |
As you can see, I have split that 2% into two 1%s for you, so there is even more clarity. Hence, your planning routine should comprise 50% review followed by a 50% planning time.
Step 3: When You Come to Review
So, now that you know when to engage in your planning routine, let's see how to get reviewing. As a simple guide, you could use the below questions in order to reflect.
What were the positives—that which went well—that benefitted me in some way? What did I accomplish that drives me towards my goals? Why was this day not a waste of time?

What were the negatives? How did I fall short of pushing towards my goals? What could have I done better?
After that, note a few more items of interest.
Subsequently, describe one (in daily planning, to prevent overwhelm) thing you could do to improve. Therefore, complete this sentence:
I will make this day 1% better by…
The key here is the "1%" sinceyou've got to make it dead-easy to improve. Above all, you should aim to satisfy this item of importance the following day. Make it specific, for example:
I will make this day 1% better by realising that sleep is of utmost importance and any task can be delayed until the following day. This is because it will make me feel alert and productive—not tired. Accordingly, no task is as important as sleep. For this reason, I will plan and review at 19:40, read at 20:10, and sleep at 20:30.
Of course, you would then have to adapt this model for longer periods of time.
Pro tip: Mix the benefits of tech and paper with this smart and reusable Rocketbook Everlast notebook!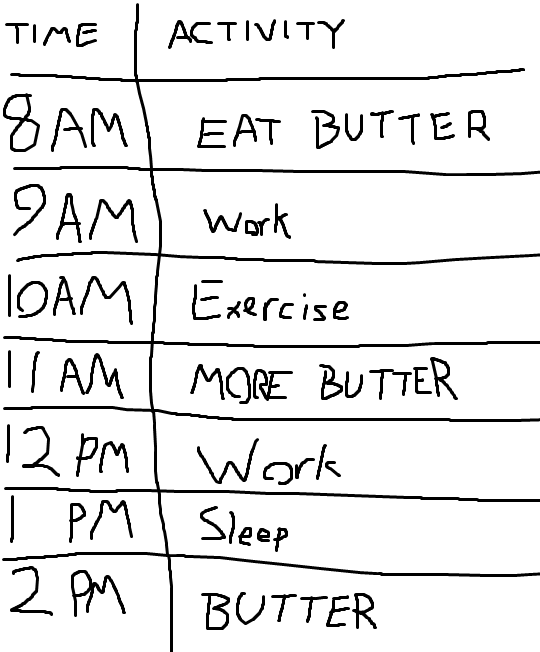 Step 4: When You Come to Plan
Now it's time for the real deal of your planning routine. Planning is a complicated matter, especially with the numerous types of planning outlined earlier. To exemplify, I have an entire article dedicated to one method of weekly planning.
Get to work now! How to Be Productive with This Powerful Tool—Guaranteed
For this reason, I will not be delving deep into planning here—perhaps in the future. I do, nonetheless, have a few powerful planning tips to share.
Firstly, take advantage of a finite number of critical tasks, in order to reduce overwhelm. These should be high-impact tasks that bring about the most significant progress towards your long-term goals. Additionally, super-urgent tasks are best included.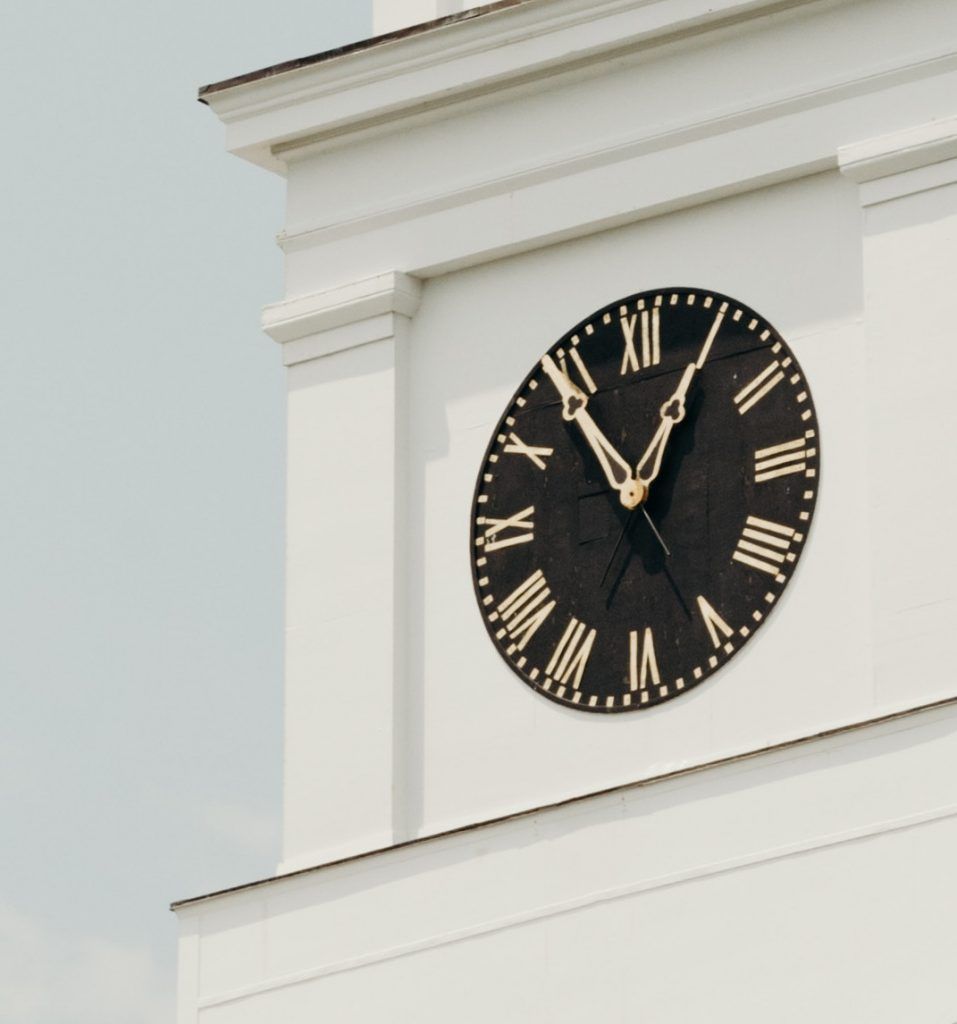 Secondly, make these tasks easily achievable, such that they serve as an absolute minimum. Consequently, you are more likely to be motivated to complete these tasks, and you allow for the planning fallacy. That is to say, interruptions as well as other unexpected time-drains.
Thirdly, make these tasks specific, so there is no friction in actually coming to do them.
Fourthly, give it to yourself, abundantly clearly, that you cannot do anything else other than these critical tasks unless you complete them. After that, however, you may reward yourself with slightly more freedom, or whatever you choose.
Fifthly, determine some non-critical tasks that could be done if you end up over-achieving.
Sixthly, carve out dedicated times for breaks, or a cut-off point for all work items, such as 17:30.
Tell Me How Great Your Planning Routine Is!
This is not a perfect system, let alone will it be a perfect system for you—since we're all different.
Despite that, I permit you to use this technique as a considerably strong basis for your productivity goals. By doing so, you will expose yourself to a new experience from which you will learn valuable lessons.
Therefore, please share your experience in the below comment box! Don't forget to include other suggestions and feedback, too!
If you valued this, you'll love these 9 Self-Control and Discipline Strategies: Break Free Now!